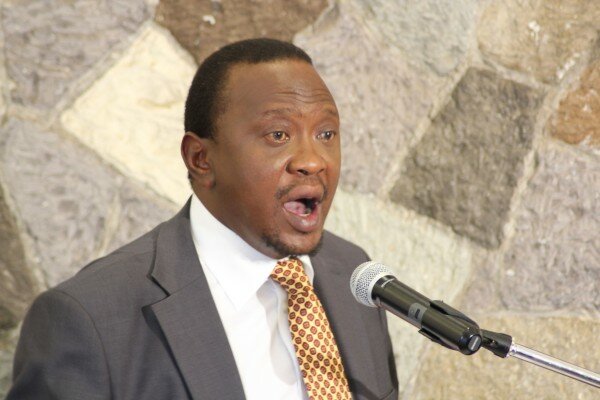 President Uhuru Kenyatta. CC image courtesy of Uhuru Kenyatta, on Flickr.
Kenyan President Uhuru Kenyatta has ordered an immediate mop up of all unregistered SIM cards in Kenya be conducted by a joint effort of all stakeholders to ensure there are none being used by criminals.
The president directed the Ministry of Information, Communication and Technology (ICT), the Communications Commission of Kenya (CCK) and service providers to work together to ensure national security is not compromised.
"Move with speed in ensuring that the unregistered SIM cards are disabled completely," Kenyatta said. "We do not want unscrupulous people to use them in perpetrating criminal activities."
The president spoke while meeting chief executive officers (CEOs) of four mobile phone companies, who recently gave statements to police, where he said national security was paramount and nothing would be allowed to compromise it.
He said the ministry and CCK should involve service providers in ensuring the system of SIM cards registration is accurate, tamper-proof and reflective of the genuine mobile phone subscribers.
He assured providers of full support as long as they operated within the law.
Following the president's directive, the networks moved swiftly to deactivate unregistered SIM cards, with subscribers using SIMs in their modems and tablets affected the most.
HumanIPO reported yesterday (Wednesday), however, that Safaricom went further and disconnected some registered callers after the CCK warning.
Up to the time of publication, Safaricom has not offered HumanIPO any reason for the disconnections, but has referred questions to the regulator, which it says is in a position to answer all SIM registration related questions on behalf of the operators.
On Monday the regulator had warned it would take action against mobile operators that are operating unregistered lines.
The regulator threatened CEOs are likely to face jail terms if their companies are said to have activated previously deactivated SIM cards or pre-activated SIM cards.