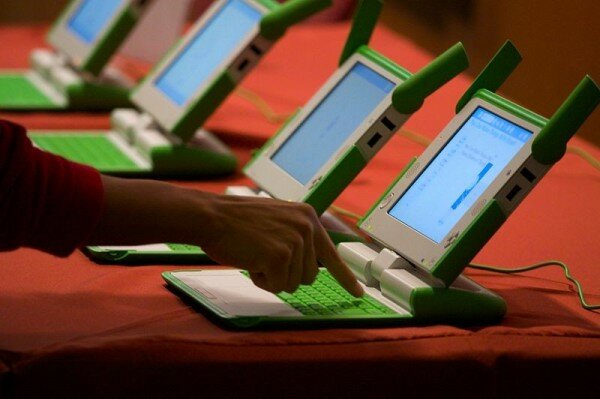 CC image coutersy of Marcin Wichary
Kenyan parliamentarians have praised the Rwandan government for implementing the one laptop per child programme (OLPC), which is planned to begin in Kenya in January 2014.
HumanIPO reported last week 30 Kenyan members of parliament (MPs) had visited Rwanda to undertake a fact finding mission and to learn from Rwanda's experience, where students proved the technology had worked well to improve classroom activities.
"We are going to take the knowledge back home and create awareness to the community so that they own the new project in order to expose our children to the world through internet," Mwalimu Harry Kombe, Magarini MP, said.
Julius Melly, chairman of the Education Committee in the Kenyan parliament and leader of the delegation, said their visit was timely and that the success story in Rwanda offers a good opportunity to take the ideas home and use them.
"The purpose of this study tour is to borrow a leaf from Rwanda's experience," Melly said. "It is very interesting to see how Rwanda is progressing with the programme. We want to join the digital world with an initial investment of KSh15 billion (US$177 million) next year.
"We have been preparing for the practicability of the one laptop per child programme for quite some time now. If it can work in Rwanda, it can in Kenya too".
However, the Kenyan government has been advised to fully involve all education stakeholders in the implementation of the laptop programme if it is to succeed.
Vincent Biruta, Rwanda minister for education, said people living around schools are major stakeholders who must be sensitised ahead of the project rollout next year.
He said governments' administration structures must be used to engage local's for them to appreciate the place of laptops in their children's learning.
"These groups, once educated, will play a key role in ensuring security of these machines. They must, therefore, be made to understand the value and worth of the laptops in their children's education," Biruta said.
The Kenyan government has set aside KSh53.2 billion (US$627 million) to support the one laptop one child programme in the current budget.
The Kenya laptops programme has already been mired in confusion and expense as the country waits for the naming of the tender bid winner for its supply.