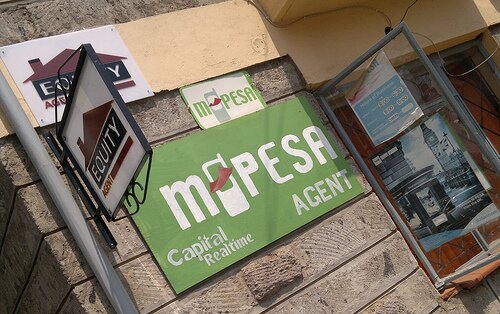 CC image courtesy of Kopo Kopo, Inc. on Flickr
Kenya's leading service provider Safaricom may open up its mobile money platform M-Pesa to rival network operators in the country.
HumanIPO reported on Friday that the Central Bank of Kenya (CBK) had proposed new draft regulations which include requiring networks with mobile money services to open independent subsidiaries to manage cash remittances.
Speaking at the launch of Safaricom's second Sustainability Report, Stephen Mwaura, CBK head of national payment systems, said the government is in the process of establishing a payment service provider management body, that among other things will allow Kenyans to transfer cash across all available networks in the country.
Mwaura said the proposed body will seek to create the rules of engagement and the forum for the sharing of the national payment system.
They will also agree on the interconnection charges and sharing liability of the transactions.
Mwaura said the new regulations of the National Payment System Regulations 2013 are set to increase the safety and efficiency of the payments in Kenya, especially with regard to the increase of mobile money services.
Safaricom chief executive officer (CEO) Bob Collymore said the firm supports the sharing of mobile money platforms, especially with international firms.
There have been calls from mobile operators and local banks for Safaricom to open up cross network operations in the mobile money business.
Essar's Yu Mobile chief executive officer (CEO) Madhur Taneja has said in the past that Yu is willing to pay Safaricom royalties if it were to allow it to also offer its clients the M-Pesa service.
The new CBK regulations also recommend e-money issuers utilise open systems capable of becoming interoperable with other payment systems in the country and internationally.
Currently Orange Kenya subscribers can purchase airtime via M-Pesa.