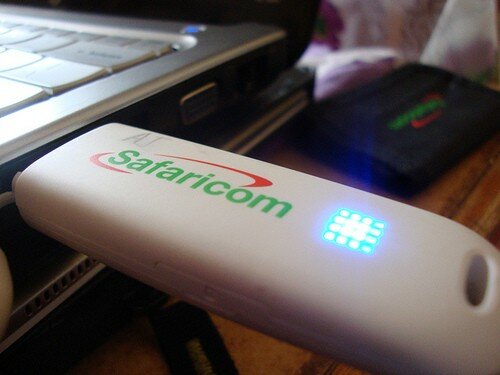 CC Image courtesy of AJ LEON on Flickr
Kenya's leading mobile provider Safaricom has dismissed the Communications Commission of Kenya (CCK) Quality of Service (QoS) report, which rated Safaricom as the worst mobile service provider in the financial year 2011/2012.
Safaricom said in its recently launched second Sustainability Report that the regulator's report greatly contradicts audits by an independent company.
"We are concerned by the latest CCK results (2011/12 FY) as there are several discrepancies between those released by the commission and similar tests carried out by an independent company, based on an international benchmarking methodology, on our behalf," the company said.
According to the CCK's report Kenya's two biggest providers, Safaricom and Airtel, offered low quality services compared to the smaller Yu Mobile and Orange, who surpassed compliance levels.
The regulator said Safaricom only met half of the eight set parameters, with a notable decline on 2011 performance.
"Network quality is one of our imperatives and,as such, we are currently engaged in ongoing discussions with the CCK in an effort to understand these discrepancies," Safaricom said
The CCK said in the report that Safaricom scored an average 50 per cent, falling far below the required compliance target of 80 per cent.
"Safaricom did not meet the target in any of the regions assessed," the CCK said.
The quality of service assessment is based on how an operator performs on eight key parameters, which include period of time between dialing and the start of voice or data transmission and completion of calls.
Safaricom said it is undertaking network audits on a continuous basis as it works towards the pledge to deliver the "best network in Kenya".
HumanIPO reported yesterday (Thursday) that Safaricom had invested KSh24.88 billion (US$293 million) to improve its network coverage in Kenya.