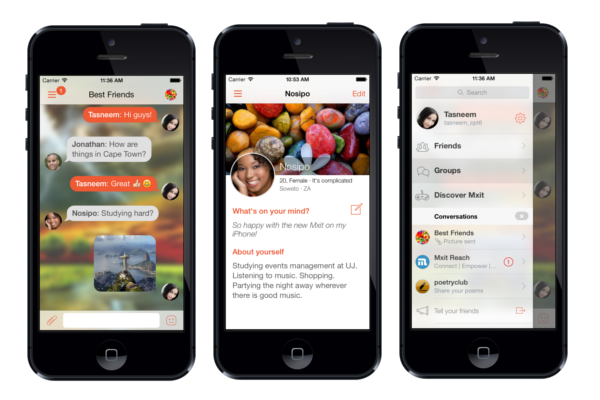 Images released by Mxit of version 7 for iPhone.
South African mobile social network Mxit is expected to release version seven of its platform, which will include optimisation for different devices.
The Stellenbosch-based company has sent out press invites to its launch to take place at AfricaCom, in Cape Town, tomorrow (Tuesday).
Images of Mxit 7 have already been released for iPhone and some Nokia devices, but the technology company is also expected to launch Android, BlackBerry and Windown Phone versions in a bid to have a greater impact in the growing smartphone market in South Africa.
HumanIPO reported last month Mxit's active user numbers were growing, despite a drop in total registration figures, while Michael Jordaan, new Mxit board chairman, told HumanIPO he believes the social network can grow from facilitating 400 million messages a day to billions if the right strategy is executed.