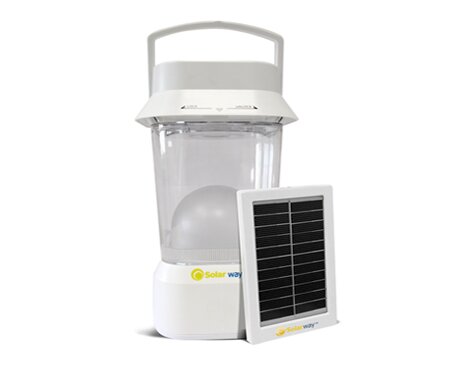 The G2 Power Lantern with detachable light & Dual Phone Charger.
Solarway has launched a solar powered mobile charging kiosk, adding further competition to the sector.
HumanIPO reported last week American company World Panel was set to unveil its own solar powered charging product, while in September Rwandan entrepreneur Henri Nyakarundi explained how his mobile charging kiosk was seeking not only to provide much needed power to mobile users, but also empower other business-minded people by implementing a franchise model.
Speaking at AfricaCom 2013 today in Cape Town, Marco Signorini, chief executive officer (CEO) of Solarway, outlined the credentials of its new kiosk, aimed to powering those users who are in "off-grid communities".
The kiosk can charge 40 devices a day and could also be used by operators to sell airtime and mobile money.
"The kiosk in an affordable way for operators to reach out to their customers in their own communities," Signorini said.
"Mobile operators, particularly those with millions of customer's off-grid have a lot to gain from being able to offer services locally especially to bring power to charge cell phones."
Solarway is also looking to partner with consumer outlets with "large footprints across Africa and other emerging markets".