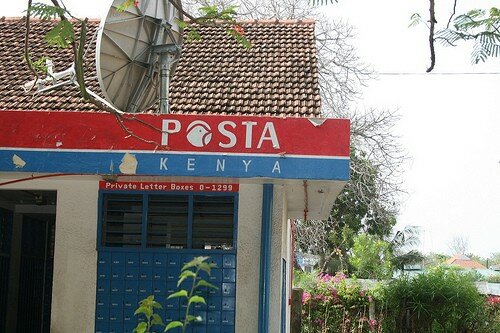 CC image courtesy of CT11238 on Flickr
The Postal Corporation of Kenya is to transact services electronically in a bid to boost its efficiency after the Miscellaneous Amendment Bill 2013 was tabled in Parliament.
Mobile money and other electronic money services are set to be integrated into the corporation's services.
It also seeks to make the corporation secretary a signatory for purposes of authenticating the seal of the corporation.
Postal financial services and incidental services relating to the issuing, receiving and paying of mobile, e-money, mobile payments money remittance business, money and postal orders, postal drafts, postal cheques are some of the new services the firm will start to offer in order to competitively remain relevant.
According to Communication Commission of Kenya's (CCK) latest Sector Statistics report, the postal and courier sector continued to decline in relation to the number of letters sent and received locally and internationally.
The report said a total of 13.2 million letters were sent locally in Q4, down from 17.3 million letters sent during the previous quarter, representing a decline of 23.5 per cent.
"The decline in volumes of letters sent during the period under review could be attributed to the stiff competition from telecommunication sector which have proven to be reliable and efficient means of communication," the CCK said.
For instance, during the quarter under review, the number of SMSs sent locally increased by seven per cent, while the number of estimated internet users rose by 19.5 per cent, an indication that such services could be eroding the traffic volumes for the postal sector.
The state-owned firm, with an estimated 4,100 workers, is also millions of shillings in debt to pensioners and other creditors.
HumanIPO reported in July the Postal Corporation of Kenya had put ICT infrastructure upgrades at the centre of its 2013 to 2016 corporate strategic plan as it looks to triple its revenue.
The firm also launched in late July an e-payment system, dubbed Posta Pesa, which can ride on the corporations expansive points of sale (PoS) and promote remote banking.
HumanIPO reported in June Kenya's cabinet secretary for ICT, Fred Matiangi, had challenged couriers to maximise from e-commerce.