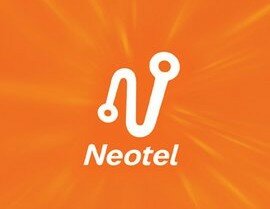 Converged communications network operator Neotel has announced the launch of the first enterprise usage-based wide area network (WAN) services in South Africa, allowing businesses flexibility with bandwidth usage and the ability to manage costs.
The usage-based WAN service is an enhancement of Neotel's NeoOne service portfolio, which has seen year-on-year growth of nearly 30 per cent since its launch in 2011.
"We are excited to be the first service provider to make available this capability to customers in South Africa," Abid Qadiri, chief of business solutions and excellence at Neotel, said. "In the current economic environment, managing costs while having the flexibility to respond to changing business needs on demand has become increasingly critical to businesses.
Qadiri said network infrastructure aligned to business demands is key to delivering the best user experience and saving businesses money.
"The Neotel usage-based WAN service provides enterprises with a connectivity solution that is flexible and scalable, without having the high cost burden of static network," he said.
Neotel said cost management had been identified as a key business challenge for CIOs, who are focusing on business system centralisation and application consolidation, but the company said this raised challenges around capacity provisioning within the WAN as business systems and applications are reliant on the underlying network.
"Usage-based WAN solutions provide network administrators with the capability to support business requirements without over-provisioning bandwidths within the WAN," Neotel said. "This is facilitated by allowing the customer to burst up to four times the committed bandwidth capacity as they require increased bandwidth – for instance, at month end, when payments are conducted."
HumanIPO reported last month Neotel had reported a 21 per cent rise in year-on-year revenue for the six month period ending September 30, amid ongoing negotiations with Vodacom over the network operator buying a 100 per cent stake in the company.
Vodacom is in discussions to acquire Neotel, which launched its commercial LTE service in Gauteng province in August.