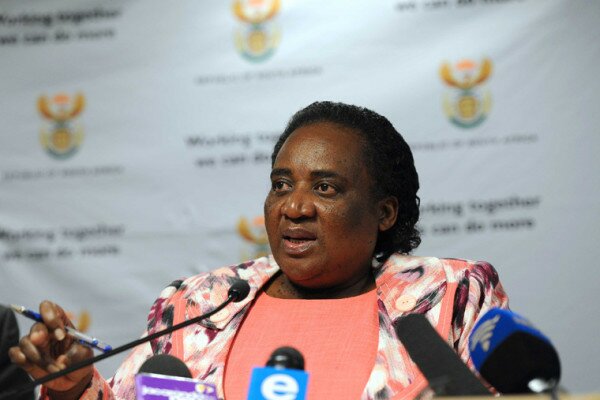 Minister Mildred Oliphant.
The South African Ministry of Labour has distanced itself from social media accounts claiming to belong to minister Mildred Oliphant, in the latest example of a prominent South African being impersonated on social media.
Herbert Mkhize, special advisor to the minister, said such false accounts seem to be on the increase.
"We wish to put it on record that the Minister of Labour, Mildred Oliphant has never registered on Facebook or any other social media platform and therefore distances herself from the contents of impersonated accounts," he said.
"I have also noticed that on a regular basis, the imposters parading as the Minister of Labour, are changing her alleged profile and responding to messages that are posted on the page by those who are misled into thinking that they are communicating with the Minister."
He requested that Facebook close all accounts purporting to be owned by Oliphant.
HumanIPO reported in July the South African Ministry of Finance has issued a warning to the public against accepting requests from fake Facebook accounts purporting to belong to minister Pravin Gordhan, while in October a similar statement was issued by the Department of Women, Children and People with Disabilities over accounts claiming to belong to minister Lulu Xingwana.
In August HumanIPO reported a fake Facebook account had been set up for Agang-SA leader Mamphela Ramphele, reportedly asking for donations.the party has said through its Facebook page.
It is not only politicians that have been affected, with more than 400 South African Facebook users victims in May of online fraud as the result of profile clones.
This prompted Facebook to follow Twitter by introducing verified pages to ensure users are viewing the actual person or brand rather than fake parody pages of profiles.