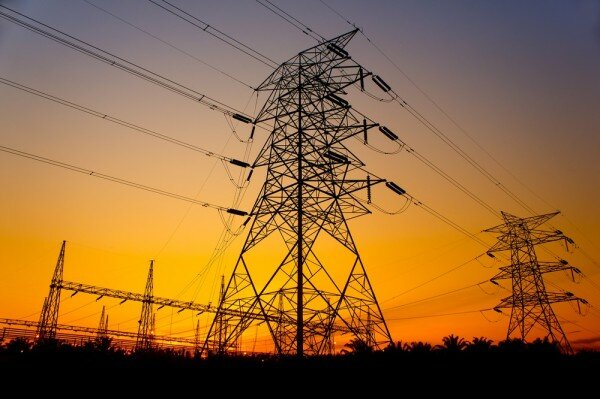 Investment fund Convergence Partners is looking to invest in efficiently deployed open access infrastructure in order to fuel growth in internet penetration to boost African economies, according to the company's chief investment officer (CIO) Idan Segal.
HumanIPO reported yesterday Convergence Partners had launched its Convergence Partners Communications Infrastructure Fund (CPCIF), with US$145 million raised for investment in communications infrastructure and related services and technologies across Sub-Saharan Africa.
Convergence Partners said no single country or region was expected to take a majority of the capital allocation, with the CPCIF set to seek both regional and in-country opportunities.
Segal told HumanIPO infrastructure sharing was key to creating a more efficient and competitive environment and promoting the spread of connectivity across the continent.
"A key philosophy of Convergence Partners and a fundamental driver of the opportunity that the fund intends to address relates to more efficient funding, deployment, and use of infrastructure," he said.
"The current model of vertical integration – where large players acquire infrastructure for their own use – is rapidly shifting to a more sustainable model where infrastructure is shared. In particular, we promote open-access style wholesale networks, which have maximum beneficial effects on markets by enabling full and fair use of that infrastructure, thereby fostering competition and also enhancing efficiencies and returns."
He said the CPCIF aimed to invest – over the course of five years – in traditional forms of ICT infrastructure, such as fibre networks, wireless and spectrum related assets, satellite connectivity, data centres and relevant power assets, as well as services based around such infrastructure and platforms that can deliver products and services.
"Infrastructure has a proven direct link to economic growth and to enhancement of society," said Segal. "In particular, the ICT sector, and the infrastructure underpinning it, has had a fundamental effect on Africa in particular, and will continue to be the platform to provide not only access to communications and bandwidth – a basic human need – but also other services that are not currently available to large proportions of the continent due to the lack of traditional infrastructure."
Examples listed by Segal included financial services, healthcare, media and content, education and government services.
He called upon the private sector and governments to work together in creating an environment to roll out the necessary infrastructure to connect more Africans to the internet and contribute to economies, but said the private sector was better placed to drive this.
"ICT is a critical sector and a regulated one, so a shared vision and collaborative approach with regulators and governments is vital for a functioning ICT ecosystem," Segal said.
"However, in relation to funding and ownership, we advocate a private sector driven model, as the private sector has the skills and capital to achieve these objectives, enabling public sector funding to be directed to other important areas where the private sector is unable to play such role."
Segal said internet penetration was "critical" to Africa's development.
"Internet penetration is not important merely as a basic means of connectivity with the world, but also as a tool for business and trade, and as a source of education, entertainment and in the future healthcare," he said.
"The Internet has become indispensable to billions around the world on a permanently connected basis, and to this end there is a strong push for broadband to be designated as a basic human right, owing to its role in society."
HumanIPO reported last week internet could contribute up to US$300 billion to Africa's gross domestic product (GDP) by 2025 if internet penetration becomes as widespread as mobile phones, according to a McKinsey & Company report, but Convergence Partners believes the necessary infrastructure was currently undeployed.
Convergence Partners expects the CPCIF to close at US$250 million towards the end of next year, and is expecting returns through a combination of realisations and cash yields from assets.
"As a 10-year fund, we anticipate most of the realisations will be late in the fund's life," Segal said.