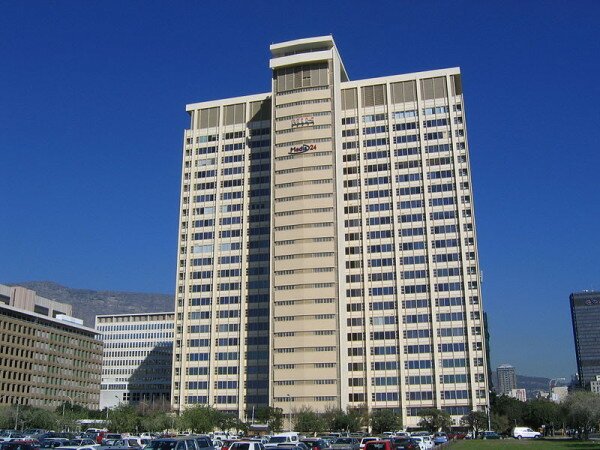 The Naspers office in Cape Town, South Africa.
Naspers will stay away from investments in South African e-commerce and internet companies because of slow economic development and a lack of infrastructure engineers.
Koos Bekker, chief executive officer (CEO) of Naspers, was speaking to Talk Radio 702 when he said future investments would look to be made in e-commerce businesses abroad as well as pay-TV in East and West Africa.
HumanIPO reported on Tuesday Naspers' internet businesses were now providing more revenue than its pay-TV segment for the first time, but few of its latest investments were being made within Africa, the firm instead focusing on emerging markets such as India and Brazil.
"To get an engineer you need a kid who is enthused about mathematics, and is prepared to study engineering at university," said Bekker.
"Regrettably our education system is so poor it simply does not yield the mathematics geniuses we need to go to university to become engineers."
Two of the biggest individual contributors to Naspers', which is listed on the Johannesburg Stock Exchange (JSE), growth are China's Tencent and Russia's Mail.ru.
"The world is becoming globalised – so the question is not whether you can compete against Johnny across the road," said Bekker. "The question is whether you can compete with a kid in Bangalore whose mother is driving him to special mathematics classes on a Saturday morning."