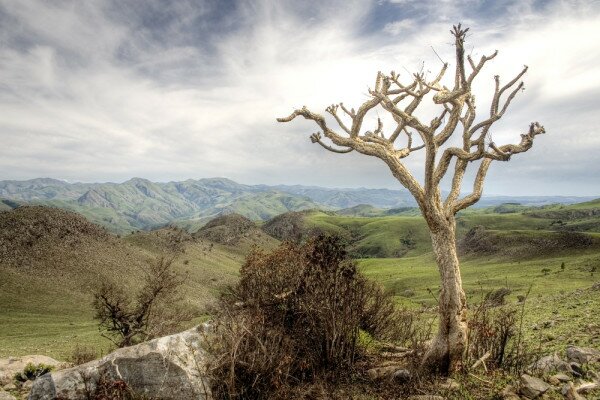 An app providing a comprehensive guide to the language and culture of Swaziland is to launch in February 2014, aimed at aid workers and tourists in the kingdom.
HumanIPO reported last month SiSwApp was one of four African innovations chosen to present their ideas to the International Telecommunication Union's (ITU) Telecom World 2013.
The app features a translator integrated with an audio database, a cultural tool, a language learning guide and topic-specific information on the southern African country, which is landlocked with a population of 1.2 million people.
Timothy McDermott, director of product development, told HumanIPO SiSwApp, which is aimed primarily at aid workers and tourists, was currently being tested by a small group of people, before wider testing in January and a full launch in February.
"There has been great interest expressed in our product," he said. "Peace Corps has guaranteed the purchase of our app for all their Swazi-based volunteers. We're in talks with Alliance Francaise and Medecins sans Frontieres, in addition to various institutions and schools in Swaziland. We're also anticipating government support, as they encourage local ICT solutions."
McDermott said there was a gaping gap in the market for SiSwApp to take advantage of, with the app set to be the first one of the first released in Swaziland.
"Tourism is vital to Swaziland. There were 880,000 tourists visiting in 2011. In 2013, there have been almost as many tourists visiting as there are people in the country!" he said.
"Tourists often venture to Swaziland to explore the nation's natural beauty, and explore its rich cultural heritage, often traveling to the lowveld to see the traditional dances, particularly the Incwala and the Umhlanga. Our app helps by providing users with a comprehensive cultural and language guide, through which they can learn more about the beautiful nation that is Swaziland."
He said aid workers, who are obliged to learn the local language given the lack of English spoken in the country, currently struggle to do so with the resources currently available.
"The local language, SiSwati, has very little learning resources available for it," he said. "Books are inconvenient, generally old and outdated. There are no CDs, only old tapes. Learning from a teacher is very expensive. And websites, which require internet accessibility, have very little information. A fun fact: our database of words has more words in it than the dictionary!"
SiSwApp, McDermott said, will help tourists, aid workers and migrants understand the Swazi culture, which he said is often misunderstood.
"Current solutions to this pressing need for information are not feasible," he said. "Our solution, being an app, functions offline, and promises to provide a comprehensive solution for our users' needs. Offline functionality is a great feature, as internet in Swaziland is unreliable – expensive and slow. In the rural areas, where most aid workers would be located, internet accessibility is pretty much out of the question."
SiSwApp will be available on the iOS and Android platforms, with the company adopting a freemium model and providing an advertisement platform for local enterprises in the free version. McDermott said in time the company will licence its software to various organisations.
He said he hoped the development of SiSwApp would serve to inspire to ICT sector in Swaziland.
"The mobile app system in Swaziland is virtually non-existent. There are no ICT Innovation Programming Hubs. We plan to host free workshops as time goes on to help encourage local youth to learn these vital skills. It's unfortunate that in this day and age that so little exists in my country to assist young aspiring entrepreneurs to learn ICT – affiliated skills.
"Technology and an understanding of it is necessary."
Image courtesy of Shutterstock.