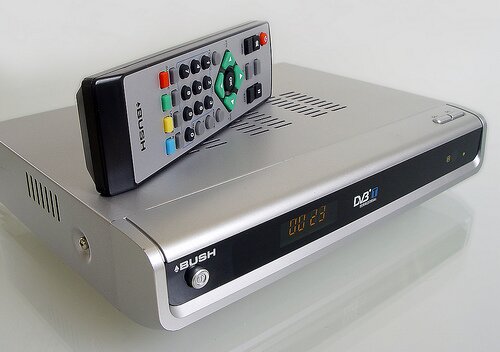 CC image courtesy of Mr F.M, on Flickr.
Ghana's communications regulator has introduced a standard quality for the set-top boxes needed for the digital migration that must take place by June 2015.
The National Communication Authority (NCA) has developed the "conformance regime" so it can approve all set-top boxes in the market and ensure consumers are buying the correct device.
Edmund Fianko, manager of the engineering division at the NCA, said it had now published the standards and had established test laboratories to verify quality, reports Ghana News Agency.
Countries are required to complete the digital migration by June 2015 after the internationally agreed deadline was agreed by members of the International Telecommunication Union (ITU).
However to date Mauritius is the only African country to have completed the migration, with high profile delays currently engulfing the transition in Kenya, where another court case has pushed the analogue switch-off in Nairobi back.
Speaking at a workshop on digital migration, Fianko also highlighted the benefits of the transition including better quality services, more television choices and higher spectrum availability.
Manufacturers of set-top boxes would get a minimum of 20 free-to-air channels and regime would be effective from December 31, 2014.