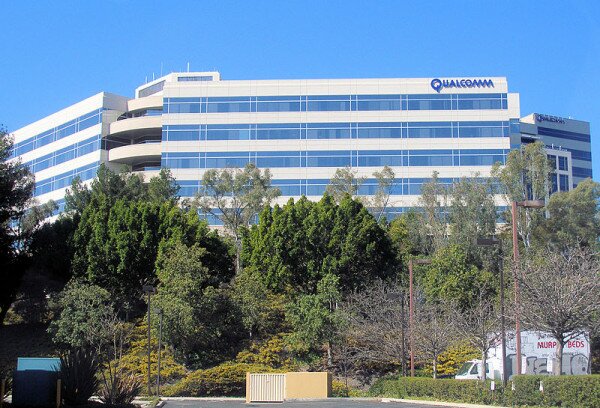 The Qualcomm headquarters in San Diego.
Chipmaker Qualcomm has appointed chief operating officer (COO) Steve Mollenkopf as its new chief executive officer (CEO), ending speculation he was set to take over at the head of Microsoft.
Mollenkopf, who has also been appointed to Qualcomm's Board of Directors and will continue to serve as president of the company, will take over from incumbent Paul Jacobs on March 4, 2014, following the company Annual Meeting of Stockholders.
HumanIPO reported earlier today on media speculation Microsoft was considering Mollenkopf as replacement for outgoing chief executive officer (CEO) Steve Ballmer, who announced his decision to quit Microsoft after three decades in charge in August.
Qualcomm has moved quickly to put an end to that speculation by promoting Mollenkopf to the top job at the San Diego-based firm.
"Qualcomm's board of directors is responsible for ensuring the continuity of the Company's senior leadership and that the executive team possesses the experience, skills and character required to achieve the Company's goals," said Sherry Lansing, presiding director of Qualcomm's Board of Directors and chair of its Governance Committee.
"With today's announcement, we enable a smooth transition to a proven executive in Steve Mollenkopf, while providing for ongoing executive guidance and board-level leadership from Paul Jacobs. Qualcomm's Board of Directors unanimously approved the appointment of Steve Mollenkopf to the board of directors and his transition to CEO. We have the highest degree of confidence that his leadership will further expand Qualcomm's impressive record of innovation and continued stockholder value creation."
Mollenkopf said: "I am honoured to have been chosen by the board to lead Qualcomm into the next exciting era of the company. Qualcomm's focus on execution in product and technology development has helped to establish us as a leader in wireless with our partners. I look forward to working with our executive team and our employees in driving growth for our company and the entire mobile ecosystem as it transitions to 4G and beyond".