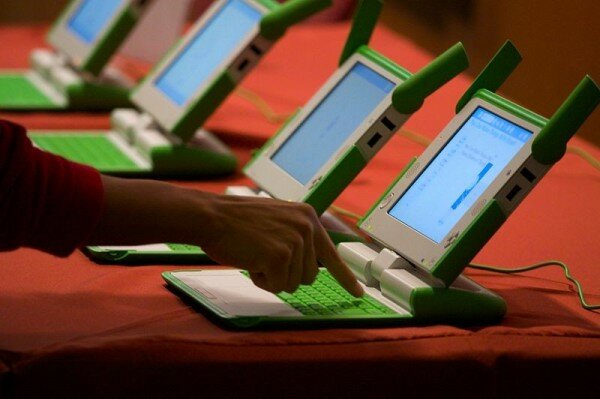 CC image coutersy of Marcin Wichary
The Kenyan government is planning to have the assembly of the devices for the second round of its flagship one laptop per child programme done locally in a bid to boost the take up of local technology.
The laptop programme will be initiated in four phases over four years and has been allocated an annual budget KSh17.4 billion (US$201 million), with the ultimate goal of buying 1.35 million laptops, with remaining funds being used in the development of digital content in order to improve the curriculum.
HumanIPO reported yesterday the government had shortlisted three international companies for the supply of the laptops for phase one, which will roll out at the end of the the first quarter of 2014.
Speaking after holding discussions with lenders, where the Ministry of Industrialisation and Enterprise Development was engaging multiple donors in a bid to develop efficient ways of implementing a five-year roadmap to Kenya's industrialization, cabinet secretary at the ministry Adan Mohammed said the assembly of the laptops locally will greatly impact value addition in the country.
"We have committed to get laptops for primary schools – we want – maybe not immediately – the second batch of this laptop computers to be assembled in this country," he said.
While giving his maiden speech to parliament and the senate in April, President Uhuru Kenyatta had announced plans to locally assemble the laptops.
"My government will deliver on its promise of free laptops next year," Kenyatta said.
"Our vision is to have the laptops assembled locally. Class one laptops pledge is not over-ambitious, indeed with parliament's help, we can have them assembled in Kenya."
Jomo Kenyatta University of Agriculture and Technology (JKUAT) has already embarked on a programme to expand its existing computer assembly facility in a bid to target the assembly of the laptops in the country.
The university is already working closely with a consortium of partners that include Ministry of Education, Microsoft and Samsung to assemble laptops locally at its Nairobi Industrial and Technology Park based in Juja.