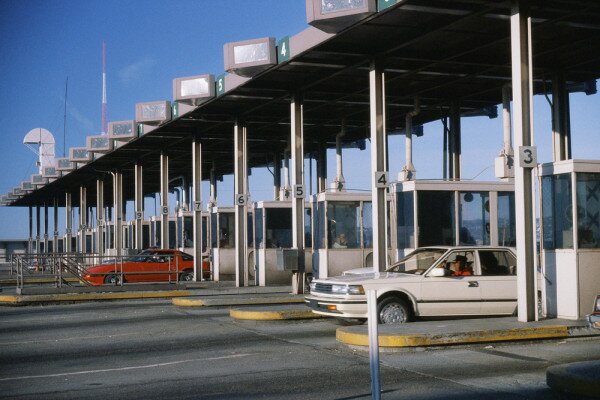 The Opposition to Urban Tolling Alliance (OUTA) has approached the public protector requesting intervention over what it calls the "bully-boy mentality" of the South African National Roads Agency Limited (SANRAL) in e-toll fee collections.
OUTA chairperson Wayne Duvenage said the group had noted comments in the media and on social media channels with regard to inaccurate e-toll bills, correspondence from collection agents and breaches of personal data security, with OUTA itself receiving over 500 complaints on its website and "hundreds more" on Facebook.
"The recent wave of numerous inexplicable, inaccurate and threatening SMSs from SANRAL's collection agents for outstanding e-toll fee's merely reflects their bully-boy mentality," said Duvenage, adding SANRAL found it too easy to shrug these off as "teething problems" after two years of claiming it was ready to implement e-tolling.
"Just because SANRAL has the technology for sending messages efficiently doesn't absolve them from basic rules of common courtesy. If the system is supposed to serve people, SANRAL has a duty to be people centred rather than technology obsessed."
Duvenage said given how unapologetic SANRAL appeared to be, OUTA had approached the Office of the Public Protector to intervene and make SANRAL face up to the problems.
"As a State Owned Enterprise (SOE), SANRAL and its collection agents appear to be unapologetic and confident that sending threatening SMSs is an adequate method of extorting payment from GFIP road user's, without first offering tax invoices to those that did not register for an e-tag, even though they are legally required to do so," he said.
"One only has to imagine what outrage would exist, in particular from government and general society, should any private company operate as SANRAL does in this regard.
OUTA also again questioned SANRAL's e-tag sales numbers. HumanIPO reported yesterday SANRAL had claimed more than 330,000 e-tags have been registered for by Gauteng road users since the launch of e-tolling, taking the total number of e-tags to near the one million mark.
SANRAL was at the end of last year forced to twice deny allegations by the Opposition to Urban Tolling Alliance(OUTA) it fabricated figures on how many e-tags have been purchased.
"We do not believe their number of 960,000 tags in use on the freeways, which is the picture they are trying to create," OUTA said. "We have caught SANRAL providing society with misleading information in the past on e-tag sales and their credibility leaves much to be desired on this subject."
Image courtesy of Shutterstock.