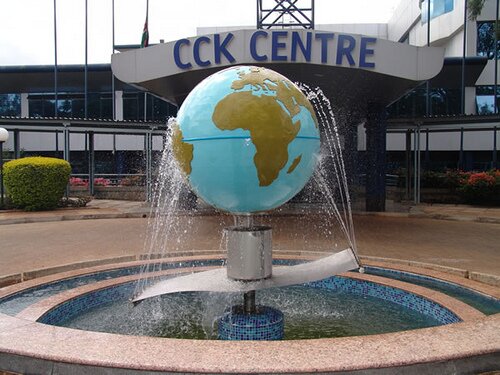 CC image courtesy of CCK Kenya on Flickr
The Communications Commission of Kenya (CCK) has revised upwards fines and penalties for operators in an attempt to force compliance with the minimum Quality of Service (QoS) standards.
The fines, which will be effective by 2015, will see operators who do not meet the 80 per cent QoS compliance target being fined 0.2 per cent of turnover, up from KSh500,000 (US$6,000).
"The enhanced penalties will act as a warning to the operators to strive in offering quality services to consumers," CCK public relations manager Christopher Wambua said.
This comes a week after the CCK released its QoS report showing Kenya's four mobile operators all failed to meet their compliance targets for Key Performance Indicators (KPIs) for 2012-13.
"We have written letters to the operators to explain their performances, and they have one year duration to rectify their services, failure to which the new penalty will take effect," Wambua said.
Under the new rules, Kenya's biggest operator Safaricom would have to part with KSh200 million (US$2.3 million) in fines if it incurred them.
Speaking to HumanIPO, Safaricom chief executive officer (CEO) Bob Collymore said his team was working to improve its standards with regard to the problems customers experience in their network.
"We applaud the CCK for the good service and we are willing to cooperate for a better service provision this financial year," he said.
Safaricom has been specifically targeted by the government over the past week after the telecom aired its displeasure at the terms laid down by the CCK ahead of its licence renewal and its inability to meet the minimum standards for three years.
Fred Matiangi, ICT cabinet secretary, issued a statement saying the ministry would not negotiate with Safaricom over its licence renewal, which is due in June and will take place in accordance with checks of its quality of service to consumers.