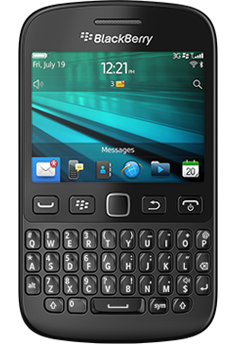 BlackBerry has appointed Eric Johnson as president of global sales, the latest in a string of high level appointments.
Johnson will report directly to BlackBerry's executive chair and chief executive officer (CEO) John Chen, who since taking over from Thorsten Heins in November last year has implemented a systematic management shake-up in a bid to turn the flagging company around.
"I am pleased to round out BlackBerry's new executive leadership team with another outstanding addition today. I have worked with Eric extensively and have tremendous respect for his sales expertise and customer centric approach to business. Our carriers, partners, distributors and enterprise customers will benefit greatly from Eric's approach," said Chen.
"The experience that the majority of the new leadership team has in working together previously will drive change within the organization at a faster pace. I look forward to demonstrating these changes to the market."
HumanIPO reported in November Heins was to his position as head of the company following the decision not to go ahead with plans to sell itself to majority shareholder Fairfax Holdings, but rather to raise funds from private investors.
Chen was appointed interim CEO, and immediately launched a turnaround strategy involving a string of executive departures and new appointments.
The shake-up began with a new chief financial officer – James Yersh -, and the departure of the company's chief operating officer (COO) and chief marketing officer (CMO).
In December, James S. Mackey was appointed executive vice president for corporate development and strategic planning, Mark Wilson was named senior vice president of marketing, and John Sims joined the company as president for global enterprise services.
Last week, HumanIPO reported the appointment of Ron Louks, joining the company as president of devices and emerging solutions.
Johnson has served a range of senior positions at SAP and Sybase – as did a number of the recent appointees. Chen was CEO of Sybase at the time it was acquired by SAP.