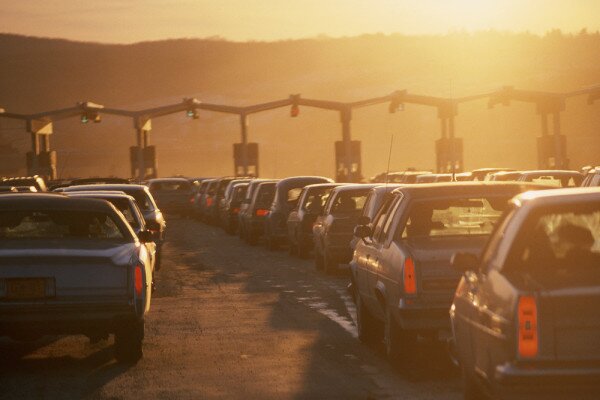 The Opposition to Urban Tolling Alliance (OUTA) has claimed to have received "damning" information regarding mismanagement from a source inside South Africa's e-tolling system, prompting it to lodge a subsidiary complaint with the public protector.
HumanIPO reported last month OUTA, which has already failed in two court challenges to e-tolling, had submitted a 10,000-word complaint to the public protector accusing the South African National Road Agency (SANRAL) of breaching seven of the human rights contained in the country's constitution in its handling of the controversial policy.
The group name claims to have received information from a "well-placed source inside the system" over SANRAL mismanagement of e-tolling.
OUTA consultant John Clarke said OUTA had received a narrative from an insider who said he could no longer abide working with "arrogant fools to drag me… into their maelstrom".
According to Clarke, the source described those at SANRAL as "arrogant and dangerous" people who "steamroll public opinion … bully politicians, and business people and do not act in the interests of the country".
"After a gradual process of feeling each other out, the distance between us closed and we found a great deal of common cause and alignment of interests between OUTA and a key stakeholder inside the system," Clarke said.
He said OUTA had felt it best to had the information over to the public protector to investigate the allegations.
OUTA chair Wayne Duvenage said the disclosures were a "breakthrough" which he hoped would allow for "meaningful multilateral engagement" with all stakeholders over e-tolling.
"The whistleblower has been in a position to confirm our suspicions. I have also communicated with the minister of transport as well as indicated our desire to brief the Parliamentary Portfolio Committee on Transport on our views and input on e-tolling, but given that there is an election underway, it would appear the climate and appetite for an intervention at this level is not right at this time, which is a pity, as the mess unfolding will just get worse," he said.
"Fortunately the public protector has proved herself a fearless protector of constitutional rights and the rule of law, so we have decided to steer things her way."
OUTA has opposed e-tolling since the outset of the initiative, and has also previously called on government to scrap the policy.
HumanIPO reported in December OUTA accused SANRAL of fabricating data on how many road users had signed up for e-tags, prompting repeated denials of the allegations by SANRAL.
Image courtesy of Shutterstock.