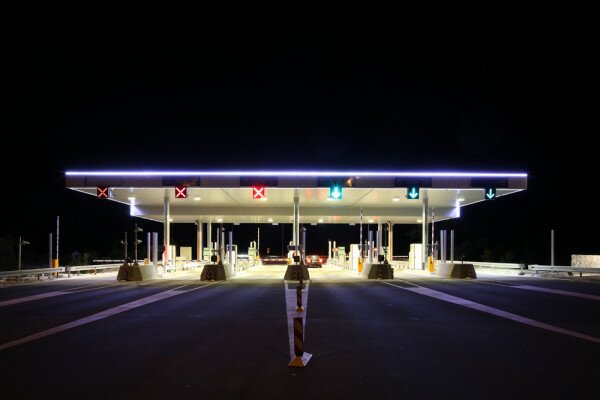 The controversial e-tolling policy in South Africa's Gauteng province will fail, it is just a question of when, according to Wayne Duvenage, chairperson of the Opposition to Urban Tolling Alliance (OUTA).
Duvenage told HumanIPO OUTA believed it was just a matter of time before the e-tolling policy was reversed, and what was important now was for groups such as his to pave the way for this to happen in as easy a way as possible.
"We believe it will fail. It's just a matter of when," he said. "You cannot obtain sustained success from a user pays system, when half the users don't pay. Less than 40 per cent of the freeway users are paying at the moment – some six months into the scheme and the uptake has all but died off."
OUTA has opposed e-tolling since the outset of the initiative, and has also previously called on government to scrap the policy, while it has on a number of occasions accused the South African National Roads Agency Limited (SANRAL) of fabricating data on how many road users had signed up for e-tags, prompting repeated denials of the allegations by SANRAL.
"Simply put, they talk of exceeding targets, yet we know their initial targets in the 2012 court papers were 93 per cent compliance. Today, they say their targets are being achieved," Duvenage said. "There is only one answer to that statement – an extremely lower target."
Duvenage said SANRAL was now suffering because of the lack of prior engagement with Gauteng road users.
"In October 2007 when SANRAL conducted their formal public engagement announcements, they placed one ambiguous advert in six newspapers, hiding some of these in the business section of the papers. From this under the carpet effort, they received a paltry 28 responses," he said. "There are 3.5 million motorists in Gauteng, 2.5 million of whom use the Gauteng freeways regularly. Something was clearly amiss. This failed public engagement process effectively denied business and the public the right to debate and affect the decision, which is the real purpose of the process."
He said it was important the various stakeholders were able to work with the authorities to find the most "amicable solution", and for the South African government to be allowed to reverse its decision in the most painless way possible.
"I guess their biggest problem of all – as Tyree Scott once said; "You can't leave those who created the problem, in charge of finding the solution". The SANRAL board needs a revamp," Duvenage said.
In the meantime, he said OUTA will keep up its campaign of public resistance to e-tolls. The group organised a protest march on South Africa's Human Rights Day (March 21), and has failed in two court actions.
"It is working well and is the only thing that will bring the system down. Right now, closer to 60 per cent of the freeway users are not paying. These systems fail over time – even when 20 per cent do not pay. This has been the most successful tax revolt in our modern history and civil courage is high on this issue."
Image courtesy of Shutterstock.