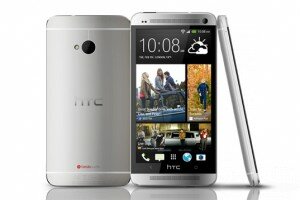 HTC has been dealt a blow by Nokia after a court in Netherlands granted an injunction banning it from using certain microphone parts in its HTC One device.
The Finnish phone manufacturer claimed the parts made by STMicroelectronics exclusively for their Nokia devices.
Taiwanese HTC will not be allowed to receive the specific microphone parts from STMicroelectronics for a year and Nokia said in a statement: "HTC has no licence or authorisation from Nokia to use these microphones or the Nokia technologies from which they have been developed."
Nokia engineers apparently stripped the HTC One to discover what parts t was using.
HTC has already had to delay the launch of its next HTC One device because it cannot source the correct parts for the camera.
Nokia has previously won patent battles with Apple and BlackBerry.
STMicroelectronics will now pay Nokia €50,000 (US$65,000) for microphone sold to other smartphone manufacturers, up to €1m (US$1.3 million).
HTC is struggling to compete with Samsung and Apple in the high-end smartphone market and filed an operating income of just US$1.5 million in the first quarter of 2013.
HTC said in a statement: "HTC is disappointed in the decision. We are consulting with STM and will decide whether it is necessary to explore alternative solutions in due course.
"In the meanwhile, we do not expect this decision to have any immediate impact on our handset sales."