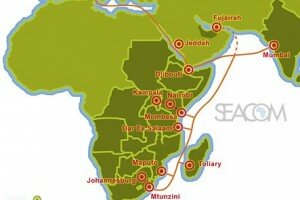 comm.ae
SEACOM has completed repairs of its cables in the Mediterranean which were damaged last month, restoring full connection between Europe and Africa.
In a statement released this morning, the company said the cables were successfully repaired on Saturday, with all circuits restored as of today (Tuesday).
SEACOM said: "Our partner network has informed us that the assigned cable ship worked in optimal weather conditions for the duration of their repairs.
"The cable was quickly lifted, the new cable spliced in, tested and re-laid thanks to close coordination between the ship crew and on-shore support."
SEACOM suffered major outages due to cable cuts last month, with chief executive officer Mark Simpson telling HumanIPO the company would conduct a full post-mortem and look at ways to prevent such disruption to customers in future.