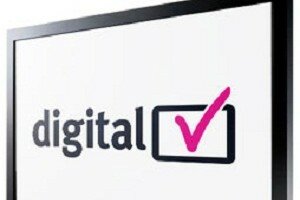 Image from technologyafrica.co.ke
Liberia has set June 2015 as its deadline to switch to the digital broadcasting platform just before the worldwide deadline on the same month in 2015.
The Ministry of Post and Telecommunications gave directions for the country to start to prepare for the digital shift.
"Television services in Liberia are generally provided using analogue platform, but this policy statement presents the position of the government of Liberia regarding its strategic interest to ensure that the national broadcast industry is transformed in order to meet up with international standard the world over,"  the minister Fredrick B. Korkeh said.
The New Republic newspaper also reported the government will establish policy and regulatory framework to facilitate the digital migration.
The minister also noted the implications of the country missing the digital migration deadline. He said that most manufacturers will not be supporting maintenance for analogue equipment hence the country's broadcast sector would grind to a halt.
The country aims to have both the digital and analogue frequency running co currently from June 17, 2013 to June 16, 2015 to provide a smooth process of the migration.
Korkeh also mandated the Liberia Telecommunications Authority to issue authorisation to service providers to provide digital broadcasting services in the country.