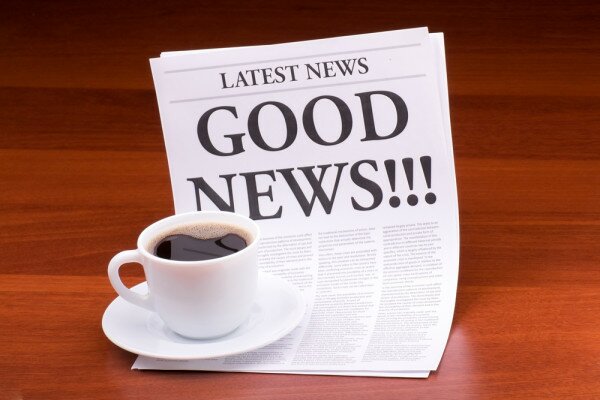 The chairperson of the communications portfolio committee, African National Congress (ANC) member of parliament (MP) Sikhumbuzo Kholwane, has backed South African Broadcasting Corporation (SABC) chief operating officer (COO) Hlaudi Motsoeneng's proposal that 70 per cent of news reported by the state broadcaster be positive.
HumanIPO reported last month Motsoeneng wanted SABC to focus on positive news about the country, with the opposition Democratic Alliance (DA) subsequently demanding that Ellen Tshabalala, SABC chairperson, intervene to stop the implementation of the policy.
Kholwane, however, has backed Motsoeneng's proposal, and accused the DA itself of being guilty of "editorial interference" at the SABC.
According to Kholwane, the DA's request to Tshabalala intervene amounts to "requesting the Chairperson to interfere on editorial matters".
"In my considered view South Africans do deserve to hear good news about their country of birth," Kholwane said.
Kholwane also took issue with the DA's request that minister of communications Yunus Carrim investigate and act on the SABC's annual report, presented to parliament yesterday, which revealed extensive undocumented and irregular expenditures.
In Kholwane's view, while the SABC must account for these expenditures, parliament should wait for the analysis of the SABC's Interim Board, which is currently preparing an exit report, rather than ask Carrim to act. Once the exit report is prepared, the parliamentary committee should take the lead in investigating the issues surrounding the annual report.
"It's well known that SABC account to Parliament through the Committee in which the Honourable Member serve on, and often when Ministers intervene are purported to be interfering with the fiduciary duties of the Board or the Executive. It will be the duty of the Committee to interogate SABC when presenting their annual report before the Committee," Kholwane said.
The comments by Kholwane come as President Jacob Zuma aroused anger with comments yesterday that the media is not a government "watchdog", saying reporting negative news is "unpatriotic".
Parliamentary leader of the DA Lindiwe Mazibuko has responded, saying the party requires Zuma to retract the statement as the comments have "no place in a country where media freedom is enshrined as one of the cornerstones of our democracy."
"President Zuma's remarks also point to a deeper problem within the ANC. There has been a growing trend under the Zuma administration to label anyone who tries to hold the government to account as 'unpatriotic'," Mazibuko said.
Image courtesy of Shutterstock.