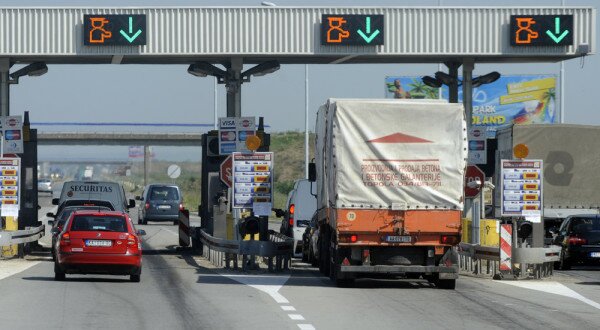 The African National Congress Youth League (ANCYL) and the opposition Democratic Alliance (DA) have vowed to continue fighting against e-tolling on Gauteng's freeways.
HumanIPO reported on Wednesday Zuma had signed the Transport Laws and Related Matters Amendment Bill, commonly referred to as e-tolling, into law. It was published in the Government Gazette yesterday.
Though the ANCYL welcomed the act, saying it sought to upgrade and develop South Africa's transport infrastructure and public transport, it said it still believed e-tolling was wrong.
"Our welcoming of the act is in-line with our zeal for top class infrastructure but should not be interpreted as support for e-tolls," the ANCYL said in a statement.
"As the ANC Youth League, we remain convinced that the e-tolls will be an added financial burden on already destitute working people of our country, amongst which are young people. Through our representation in the ANC, we will continue to voice our dissatisfaction with the process of introducing the e-tolling as currently proposed in Gauteng Province."
The league said it was opposed to e-tolls because of the "negative spin-offs" that will emerge from the rise in transportation costs, with the state shifting the debt burden to South Africans.
"In this regard we firmly believe that there still needs to be further engagement around the matter of these infrastructure programs, including the Gauteng province logistics network, in an effort to find sustainable means to finance our roads without imposing any financial burden on the working masses of our people," the ANCYL said.
Mmusi Maimane, DA Premier Candidate for Gauteng, said the DA would continue the fight against e-tolling in Gauteng, and urged the public not to despair even though Zuma "has chosen to ignore the immense opposition to tolling".
"We will take our opposition to tolls to the streets, and we will explore every possible angle to fight it here in Gauteng, the courts and in Parliament," Maimane said. "The outcome of the Supreme Court of Appeals case against tolling, to which the DA has contributed funding, is also still pending."
He called on the public to make ensure e-tolling was scrapped by voting DA in next year's elections.
"If I am elected Premier of Gauteng next year, I will do everything in my power to stop e-tolling in its tracks," he said.
"E-tolling will kill jobs in Gauteng and make it that much harder for every South African to make ends meet. As long as we remain united in our opposition we can ensure that e-tolling in Gauteng never takes place."
Image courtesy of Shutterstock.