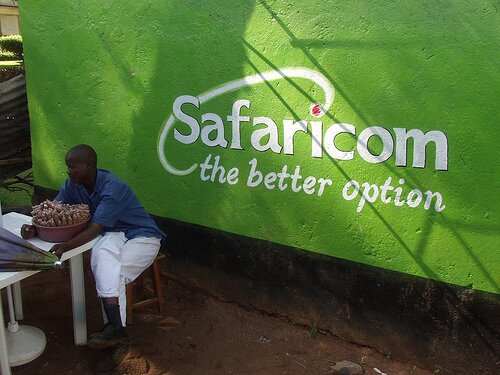 CC image coutersy of rogiro on Flickr
Kenya's leading mobile provider Safaricom was last year required to pay a KSh500,000 (US$ 5,900) fine over its inability to meet the 80 per cent key performance indicators (KPI) target, which ensures provision of quality services by licensed mobile providers.
Safaricom said in its recently launched second Sustainability Report: "The Communications Commission of Kenya (CCK) imposed a fine of KSh500,000 (US$5,896.30) in respect to non-compliance with Quality of service (QoS) parameters."
HumanIPO reported in May Safaricom posted a pre-tax profit increase to KSh25.5 billion (US$304 million) for 2012/13, an increase of 47 per cent compared to the 2011/12 financial year. It also saw a 31 per cent increase in earnings before interest, tax, depreciation and amortisation (EBITDA) to KSh49.2 billion (US$587 million).
Profit after tax was KSh17.5 billion (US$209 million), up 39 per cent on the year before.
The telecom failed to meet standards set by the industry regulator on the likes of call completion, rate of dropped calls and the quality of speech during a call.
However, HumanIPO reported earlier today (Friday) Safaricom had dismissed the CCK's Quality of Service report, saying it contradicts audits by an independent company.
"We are concerned by the latest CCK results (2011/12 FY) as there are several discrepancies between those released by the commission and similar tests carried out by an independent company, based on an international benchmarking methodology, on our behalf," Safaricom said.
However the telecom has said it is committed to having the best network in the country "through all measures" by November 2013 through its KSh24.88 billion (US$293 million) 'best network' programme.
"From a network quality perspective, this means that we will provide our subscribers with the best voice, mobile data, fixed data, fixed data and value added services, both in terms of quality and availability. We have made a huge monetary and resource investment in order to achieve this goal," Safaricom said.