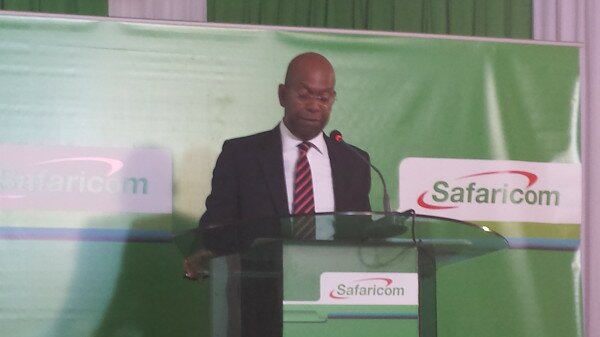 Bob Collymore, Safaricom CEO
Safaricom will provide free broadband connectivity to all public schools to complement the government's one laptop per child programme, if the regulator provides it with more spectrum.
During its half year results press conference Kenya's leading mobile operator urged the government and regulator to allocate additional spectrum frequency resources to facilitate nationwide LTE or 4G rollout.
Bob Collymore, Safaricom chief executive officer (CEO), said: "As part of our commitment to democratise access to affordable broadband in Kenya, we have requested the government of Kenya to allocate to Safaricom additional spectrum resources to facilitate the nationwide rollout of a 4G or LTE networks over the next 24 months.
"In consideration of this we are prepared to provide free broadband access to all public primary schools identified as part of the government's laptop initiative."
Collymore said that Safaricom's "Best Network in Kenya" programme will never stop and their commitment is to continue improving across all facets of the network throughout the country.
Currently the Kenyan government has invited fresh tenders from eligible bidders for the supply and commissioning of the free laptops for class one pupils following the tender process cancellation.
HumanIPO reported in October the Kenyan government had decided to cancel the tender for the procurement of the laptops following "astronomical" figures being quoted by various bidders.
This led to the government Kenyan laptop pushing the roll out to the end of Q1 2014.
According to the current national budget, the government laptop programme will be initiated in four phases over four years and has been allocated an annual budget KSh17.4 billion (US$204.2 million) with the ultimate goal of buying 1.35 million laptops, with remaining funds being used in the development of digital content in order to improve the curriculum.