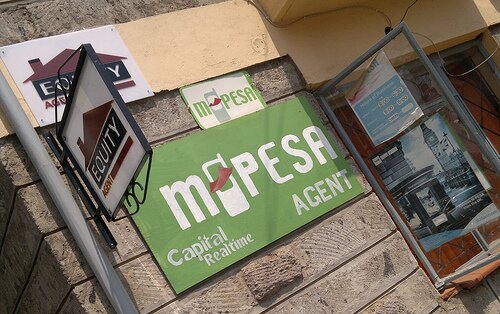 CC image courtesy of Kopo Kopo, Inc. on Flickr
Safaricom's M-Pesa has been awarded the best operator-led mobile money service at the sixth Mobile Money Global Awards held in Dubai, United Arab Emirates (UAE).
The brand beat operators from Afghanistan, UAE, Qatar and the United States in recognition of the success that M-Pesa has had in emerging markets and its potential.
Betty Mwangi, Safaricom's general manager of financial services, said: "This award is an endorsement of the role that M-Pesa continues to play in the advancement of the financial inclusion agenda in Kenya and we remain firm in our commitment that we will continue to introduce innovative financial tools for our customers."
The Mobile Money Global Awards provides a platform for mobile operators to showcase their achievements in the mobile money sector to an audience of more than 500 leading mobile money companies globally.
The M-Pesa service was launched in March 2007 and currently the system handles KSh94.8 billion (US$1 billion) of real time payments per month.
According to Safaricom's half year results for 2013/2014, active M-Pesa customers stand at 11.6 million, with registered customers standing at 18.15 million.
HumanIPO reported on Saturday the proportion of Kenyan adults using mobile money services has increased to 75 per cent, up from 41 per cent in 2009.
Safaricom also announced last week its scheduled upgrade of M-Pesa to a faster and more reliable system will be delayed until the first half of 2015, from the planned launch next summer.
The upgrade will see Safaricom move its M-Pesa servers from Germany to Kenya and has awarded Chinese giant Huawei a tender to upgrade M-Pesa to the new platform that will enable users to make instant payments of their bills and increase transaction rate from 200 per second to 600 transactions per second.