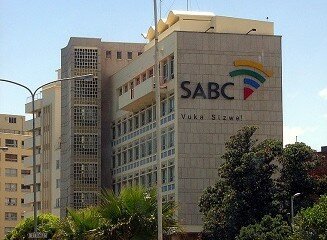 CC image courtesy of Zaian.
The South African Broadcasting Corporation (SABC) is open for public comments and suggestions regarding its editorial policy, as the state broadcaster nears the end of an ongoing editorial review.
Members of the public may submit written comments until December 13, while a series of public consultations will also conclude in December having been taking place across the country since the start of October.
The implementation of editorial policies is required by legislation, and policies must be reviewed regularly, while Lulama Mokhobo, group chief executive officer (CEO) at the SABC, has said throughout that it is of key importance to the SABC's functioning as a broadcaster to have feedback from the public to help direct focus.
The SABC has indicated that public input to date has been strong, with two weeks left of the consultation process.
"I think it indicates the people of South Africa are passionate about their public broadcaster and want to be involved in determining a way forward for our public broadcaster," said Graeme Welsch, editorial policies general manager at SABC.
Editorial policy at the SABC hit the headlines in August, when Hlaudi Motsoeneng, the SABC's controversial chief operating officer (COO), called for 70 per cent of news broadcast in the corporation's bulletins to be positive, a view that was criticised by the opposition Democratic Alliance (DA) but backed by the ruling African National Congress (ANC).
President Zuma has also welcomed a "debate" over "unpatriotic" news coverage and called for more patriotic reporting, though he said he still wanted journalists to be objective.
Welsch revealed that feedback from the public has ranged from criticism for the lack of sports channel, to the use of language in content aired by the SABC.
Prior to the public consultation period, the SABC held meetings with various stakeholders this year to gain input from important players.
Once the public hearings are concluded, a policy document will be prepared and will be circulated for further comment before being finalised.