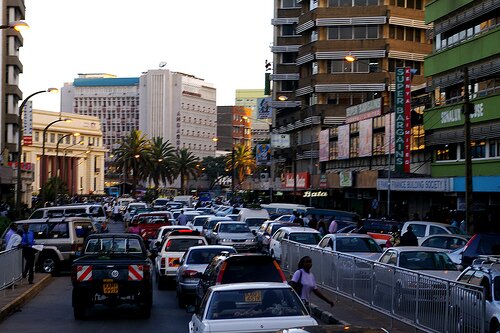 CC image courtesy of carlosjwj, on Flickr.
A Kenyan application is giving road users the chance to take charge of their safety through their mobiles in an attempt to tackle the high number of fatalities on the country's roads.
NduruApp, which runs on the Android platform, allows users to flag situations that could potentially lead to an accident, by reporting traffic offences anonymously. 'Nduru' means 'scream' in Swahili.
According to the World Health Organisation (WHO), more than 3,000 people die every year in Kenya as a result of a road traffic crash, with figures from the country's Traffic Office putting the number of road accidents between January and October this year at 5,046, resulting in 2,566 deaths.
Founder and lead developer Thomas Kioko told HumanIPO: "Kenya is among the many developing countries that have no comprehensive and sufficient in scope safety laws relating to key risk factors. The government has tried to enforce hefty fines to try and reduce road accidents but it hasn't worked."
He said NduruApp creates a platform where motorists in public service vehicles are able to monitor how fast their vehicle is moving and receive speed alerts on their mobile phones.
"Motorists will receive alerts if the vehicle they are traveling in is over-speeding," he said. "The speed is locally stored in the mobile phone and the user can later send the data if they do not have an internet connection. The application provides a step-by-step first aid guide. This will help in administering first aid to the injured victims before the emergency services arrive."
Kioko said NduruApp was using mobile platform to empower road users to air their views and concerns regarding road safety, and was differentiated from the Ma3Route service by its focus on that rather than traffic news.
He said he intended to develop NduruApp for other mobile platforms in the near future, though it is currently in beta phase on Android.
HumanIPO reported last month the app was one of four African innovations chosen to present their ideas to the International Telecommunication Union's (ITU) Telecom World 2013, with Kioko saying the competition was a "learning experience".