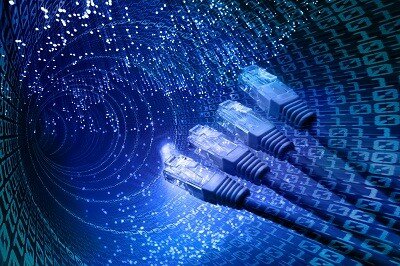 The goals set out in South Africa's National Broadband Policy, Strategy and Plan are realistic, but public-private collaboration will be needed to achieve them according to David Belson, editor of Akamai's State of the Internet report.
HumanIPO reported yesterday South Africa's Cabinet had approved the Department of Communications' (DoC) document on broadband, dubbed 'South Africa Connect', which it said would "contribute significantly to economic growth, development and job-creation".
The policy seeks to ensure every South African has internet access by 2020, a goal Belson said last year would be challenging given unresolved issues over internet speeds, rural users and affordability.
In a statement, the Cabinet said it had set reviewable targets, with an average user experience speed of five Mbps targeted by 2016 available to 50 per cent of the population, and to 90 per cent by 2020.
Belson told HumanIPO he believed these targets were realistic ones given current trends.
"Looking at Akamai's average connection speed data, South Africa's average connection speed has roughly doubled over the last three years, reaching 2.3 Mbps in the third quarter of 2013, so it isn't inconceivable that it could double once again over the next three years," he said.
"Akamai's average peak connection speed data, which provides a perspective on what connections are capable of, has South Africa clocking in at 6.8 Mbps for the third quarter. This highlights that existing connections are already more than capable of providing users with a 5 Mbps experience."
He said looking ahead towards 2030, the "rapid evolution" of fixed and mobile connectivity technologies should enable the country to achieve universal availability of 100 Mbps connectivity.
Belson noted, however, that one key consideration was how Cabinet was defining "average user experience speed", as well as which methodologies would be used to meaure it.
He called for the government and private sector to work together to meet the targets.
"Achieving these goals will also require public/private collaboration to ensure that telecom regulations don't stand in the way of progress, and to ensure that competitive markets can flourish, serving to provide customers with a choice of affordable service options," he said.
Alpheus Mangale, managing director of Cisco South Africa, expressed similar sentiments in March, saying a public-private partnership (PPP) was the only way for the South African government to meet its goals.
Marian Shinn, shadow minister of communications for the Democratic Alliance (DA), told HumanIPO she hoped the government would not take a "monopolistic grip" on the broadband rollout, saying she was concerned over comments that it would be "stimulated" by the government.
"I'm not sure what this means, but if it means that the state will have a monopoly – or damn near it – of the wholesale infrastructure, this is not good for the dynamic, competitive needs of South Africa," she said. "Telkom has been pushing for more than a year to be government's preferred broadband infrastructure player – and they seem to have won the day."
She said it was important to prevent government obtaining a monopoly over South Africa's communications infrastructure.
"It must be competitive with private sector players to keep prices reasonable and to give consumers choice. We don't want to go back to the days of Telkom's death grip on this critical infrastructure," she said.