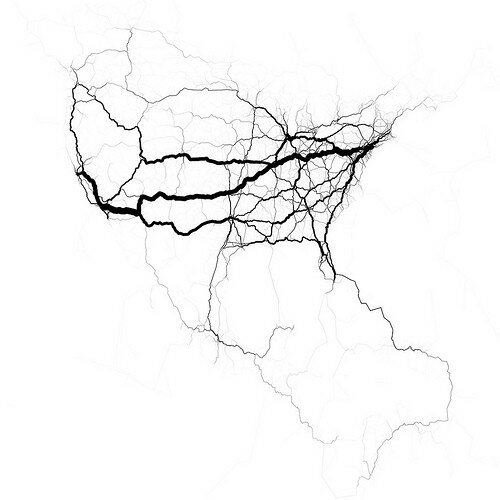 CC image courtesy of Eric Fischer on Flickr.
South Africa's Wireless Access Providers' Association (WAPA) has said its members are "uniquely positioned" to aid the successful rollout of the country's new broadband policy.
HumanIPO reported earlier today minister of communications Yunus Carrim had gazetted the country's new broadband policy, which seeks to provide a long-term strategy to provide connectivity to 100 per cent of South Africans by 2020, after it was approved by Cabinet last week.
The policy targets provision of 5Mbps download speeds to 90 per cent of the population by 2020, and WAPA said its members could assist with this by developing the infrastructure and services required outside of major metropolitan areas.
"WAPA members are uniquely positioned to enable this, as many are SME wireless ISPs," WAPA said in a statement. "Wireless ISPs can, in many cases, extend their coverage areas to new areas faster and with lower capital costs than the alternative, as it may not be commercially feasible to extend ADSL and fibre infrastructure to the last mile due to numerous technical challenges, high costs, and difficulties ensuring a positive return on investment for larger operators."
Chairperson Mohammad Patel said: "Cabinet has put a stake in the ground by setting goals for both short- and long-term broadband penetration and speeds. WAPA looks forward to helping government achieve these aims, particularly in rural areas where our members are already delivering the high-quality broadband services available in those communities."
WAPA said the objectives of the policy – known as South Africa Connect – aligned with its own strategic aims.
"By enabling partnerships and providing training, lobbying, and promoting the industry, WAPA aims to spur further growth of the industry in 2014 and beyond, all of which will help members to provide better and faster services to more customers in more areas," the organisation said.
It called, however, for "consistency of leadership and clarity of vision" at the Department of Communications (DoC), which it said had not been the case until recently.
WAPA regulatory advisor Dominic Cull said: "There is no doubt that the frequent changes of Ministers of Communications has not helped to create a stable policy environment in which actual implementation can take place. The game of 'pass the policy parcel' is now hopefully over, and we would be fortunate if the energetic and engaging Yunus Carrim were to be left as the man in possession when the music stops."
HumanIPO reported last week David Belson, editor of Akamai's State of the Internet report, said the goals set out in South Africa Connect were realistic, but public-private collaboration will be needed to achieve them.
Alpheus Mangale, managing director of Cisco South Africa, expressed similar sentiments in March, saying a public-private partnership (PPP) was the only way for the South African government to meet its goals.
Marian Shinn, shadow minister of communications for the Democratic Alliance (DA), told HumanIPO she hoped the government would not take a "monopolistic grip" on the broadband rollout, saying she was concerned over comments that it would be "stimulated" by the government.