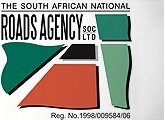 The South African National Roads Agency Limited (SANRAL) has said it has taken its first step towards improving its credit rating after Moody's decided against further downgrading the state-owned company following the launch of e-tolls.
HumanIPO reported earlier today Moody's had confirmed SANRAL's credit rating of Baa3/P-3, having downgraded it in September.
The credit ratings agency said it had maintained the rating based on the likely revenues gained from e-tolling, but assigned a negative outlook to SANRAL because of the risks associated with revenue collection.
SANRAL spokesperson Vusi Mona said the company was "relieved" to have avoided a fourth downgrade since February 2012, and now hoped to improve its rating in the future.
"SANRAL has taken the first, small but positive step in the right direction towards improving its credit ratings from Moody's today," Mona said. "SANRAL aims to slowly but steadily regain good credit ratings over time, with the successful operation of the GFIP e-toll system and the stabilisation of its debt portfolio."
Mona said SANRAL thanked its investors for their support and said it hoped such partnerships would continue.
HumanIPO reported on last week the controversial Gauteng e-tolling project had gone live, though opposition to it remains strong. Unions affiliated to the Congress of South African Trade Unions (COSATU) in the South African Post Office (SAPO) and Gauteng metro police have promised to assist with the fight against the policy.