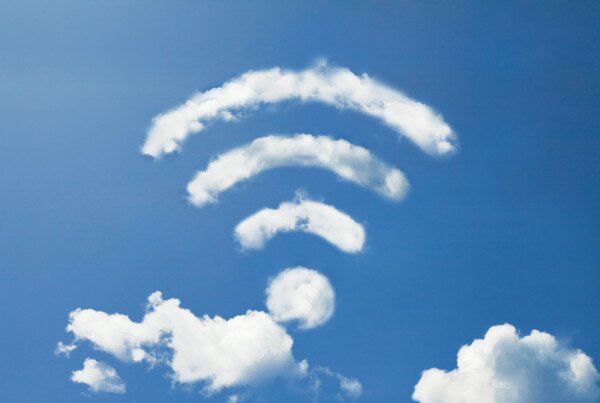 South African internet service provider (ISP) MWEB has partnered with the world's largest Wi-Fi network Fon, in a bid to create a crowdsourced global uncapped Wi-Fi network with over 300,000 hotspots in South Africa in 2014.
Under the deal, MWEB ADSL customers with a Fon router can access the Fon network using their ADSL login details, with 12 million people globally contributing a portion of their bandwidth to act as a free Wi-Fi hotspot for other Fon users.
Fon users are as such able to access a secure Wi-Fi network anywhere in the world, as users "share" their bandwidth.
In addition to MWEB Wi-Fi hotspots and Always On hotspots, MWEB envisages 300,000 hotspots across the country with the integration and promotion of the Fon network in South Africa.
"We have been looking for a way to broaden our customers access to Wi-Fi beyond their home or office network without compromising the quality of internet access that they've become accustomed to," said Derek Hershaw, chief executive officer (CEO) of MWEB.
"The new Fon relationship will complement our existing Wi-Fi zones and will give our customers access to cost effective, quality mobile Internet access and a growing network."
MWEB points to a prediction by Cisco that 26 per cent of South Africa's data traffic will be via mobile by 2016, saying the increasing trend towards Wi-Fi connectivity makes the deal with Fon ideal for South African consumers.
"Mobile, and specifically Wi-Fi, is seen as the future driver for Internet connectivity on the African continent and globally. We are very confident of the growth potential in sub-Saharan Africa and see South Africa as a base for expansion into the rest of the continent," said Alex Puregger, chief operating officer (COO) at Fon.
According to Puregger, Fon's business model is based on "give a little, get a lot".
"Eventually we will have created a crowd sourced Wi-Fi network where everyone who contributes, connects for free. We are thinking of it as global uncapped Wi-Fi."
MWEB ADSL customers including new customers will be given a free Fon upgrade including router and Wi-Fi range extender effective immediately.
"As broadband costs decrease and more users and sites come online, MWEB will take South Africa into an unlimited mobile Internet future. We want to fundamentally change what people expect from mobile connectivity," said Hershaw.
"In MWEB's vision of the future, our users will never have to adjust how they consume the Internet just because they aren't at home or in the office."
Wi-Fi has been top of the agenda in South Africa in recent months, with HumanIPO reporting earlier this week the ruling African National Congress (ANC) party's manifesto pledge to provide all South Africans with free Wi-Fi services.
Vast numbers of free Wi-Fi initiatives have already been initiated by the private sector. Companies including G-Connect, Sabinet and MWEB have sought to provide feasible opportunities for South Africans to enjoy complimentary internet connections in certain areas, while Alan Knott-Craig Jr's non-profit Project Isizwe has rolled out free W-Fi in the City of Tshwane.
Image courtesy of Shutterstock.