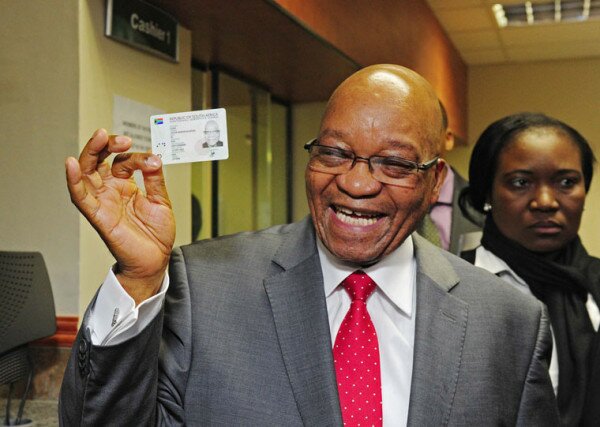 Flickr CC image courtesy of GovernmentZA
South Africa's Department of Home Affairs (DHA) started the initial rollout of smart IDs to 16-year-old youths and pensioners over 60 this weekend.
HumanIPO reported last month minister of home affairs Naledi Pandor was expecting to issue 100,000 smart IDs by the end of March.
The smart IDs will replace the green bar-coded ID books currently in use, though the process has took eight years to come into fruition, with the card officially launching on Mandela Day, July 18, 2013.
Numerous South African cabinet ministers and premiers were the first recipients of the smart IDs.
"The rollout of the smart ID cards to all eligible South Africans will take a few years and the department accordingly makes an appeal for the public to exercise patience. The smart ID card is one of the major achievements of the 20 years of our democracy and remains part of government efforts to consolidate the restoration of citizenship, identity and dignity to all South Africans," the DHA said in a statement.
The smart ID initiative was subject to criticism by the Democratic Alliance (DA) last year, which said the new IDs would be too expensive for the poor.
"For many South Africans ZAR140 [US$13] is the difference between survival and starvation. If this fee can be waived for those that cannot afford it, it must," said Manny de Freitas, shadow deputy minister of home affairs for the DA.
Those who are eligible to apply this year have been asked to do so according to their month of birth.