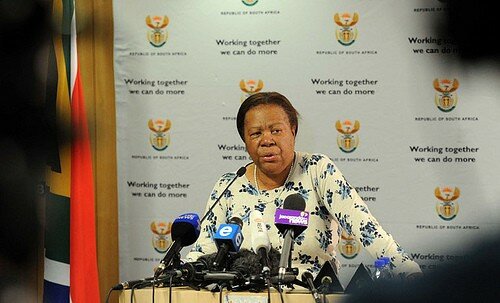 Naledi Pandor (CC image courtesy of GovernmentZA on Flickr)
At least 100,000 smart identity cards will be rolled out in South Africa by the end of March, with people to be called in to apply for cards in phases.
Home Affairs Minister Naledi Pandor said January-born pensioners would be the first group of people invited to apply for cards, with people to be called in to make their applications in groups according to month of birth.
While the first phase of applications will be accepted from February, Pandor said she envisages 100,000 cards will be distributed by March 31.
"So don't just come, we will invite you to come [in] your month of birth," she said, according to the South African Press Association (SAPA).
"Our intention is to issue at least 100,000 smart cards by 31 March."
Pandor said the cards would be top of the range devices, with memory capable of storing extensive public sector information.
"The smart ID card uses modern biometric technology to record details on a chip on the card," said Pandor.
"The memory is sufficient to store a wide range of public sector details…like your marriage licence details, drivers' licence details."
The shift from the current green bar-coded ID booklets to smart ID cards has been a controversial process in South Africa, taking eight years to come to fruition, with the card officially launched on Mandela Day (July 18) 2013.
HumanIPO reported the first batch of smart ID cards were given to high profile officials, with Pandor saying the government wishes to "honour" the "Mandela generation" (with the first batch of cards) "while they are with us in person".
In October, cabinet ministers and premiers were invited to apply for their ID cards, following the opening of three – of a planned 27 – application offices.
The cost of the initiative has been particularly controversial, with the shift to smart ID cards estimated to rack up a cost of ZAR5.34 billion (US$530 million), while citizens will be asked to pay ZAR140 (US$14) per card, prompting criticism from opposition party the Democratic Alliance (DA) of the onerous cost of compliance for lower income applicants.