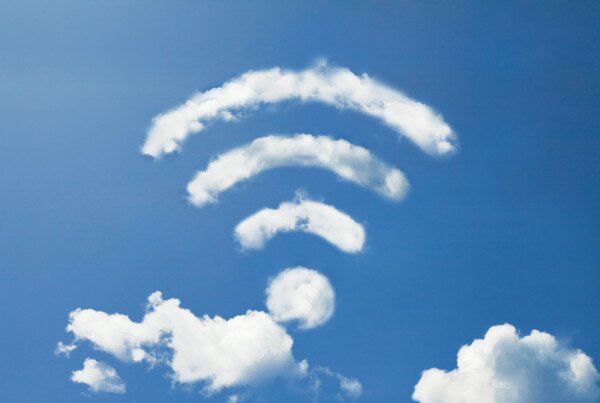 South African startup e-Mbizo aims to provide free Wi-Fi to communities and schools in townships and rural areas, bridging the divide in connectivity.
The company provides free and accessible internet access for social, developmental and educational purposes.
"There is a data limit to the free Wi-Fi but if one would like to access the uncapped premium service, there are different payment schemes," said Thabo Malebadi, chief executive officer (CEO) of e-Mbizo.
The company provides the public with three uncapped payment structures. Users can subscribe on a daily, weekly or monthly basis.
e-Mbizo aims to reduce the cost of telecommunications while making it more accessible, especially to schools.
"We are looking at setting up strategic partnerships with companies that have a similar focus on education. We can't leave education in the hands of government alone. Education is the responsibility of everybody," Malebadi said.
"About 35 schools in Tembisa have been connected and an additional 220 schools will be added in the Mpumalanga and Limpopo provinces."
Image courtesy of Shuttershock
e-Mbizo rolled out its schools programme in early 2012 and included public access later that year. Malebadi said the company will continue to focuses on rural and township communities that would not otherwise have had access to the internet, eventually expanding its services to the rest of South Africa and the continent.
"What you tend to find is that the incumbents are not necessarily paying attention to those areas," he said.
e-Mbizo was initially involved with the Innovation Hub in Pretoria and has since seen exponential growth.
"On a daily basis we see an average of 3,000 unique devices on the network. And we've got about 60,000 people connecting to the network on a monthly basis," Malebadi said.
Free Wi-Fi has been a hot topic in South Africa recently, with HumanIPO reporting last month on President Jacob Zuma's announcement the ruling African National Congress (ANC) is aiming to provide all South Africans with free Wi-Fi services, in line with the party's aim to provide 90 per cent of South African communities with broadband connectivity by 2020.
Vast numbers of free Wi-Fi initiatives have already been initiated by the private sector. Companies including G-Connect, Sabinet and MWEB have sought to provide feasible opportunities for South Africans to enjoy complimentary internet connections in certain areas, while Alan Knott-Craig Jr's non-profit Project Isizwe has rolled out free W-Fi in the City of Tshwane.