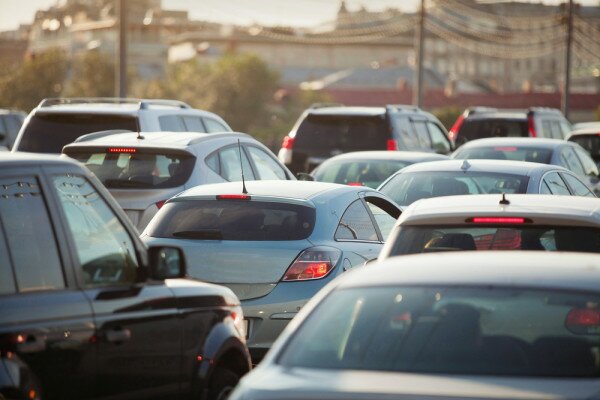 The Opposition to Urban Tolling Alliance (OUTA) has said 71 per cent of toll road users in the Gauteng province of South Africa have not registered for e-tags, and has called on President Jacob Zuma to repeal the policy.
OUTA said of a sample of 2,700 cars counted during peak hour traffic at toll gates in Gauteng, 71 per cent did not have e-tags despite being three months in to the new policy, showing great "civil courage" on the part of road users.
According to OUTA, the South African National Roads Agency Limited (SANRAL) has acted in an intimidating manner towards road users, prompting OUTA to fear there would be higher levels of e-tag registration, but these tactics have not been successful.
"Despite SANRAL's intimidation tactics, OUTA has been pleasantly surprised at the civil courage of Gauteng citizens who have largely resisted and displayed a relatively low e-tag uptake" said John Clarke, spokesperson for OUTA.
"For e-tolling to be successful, compliance levels had to be well over the 85 per cent level. With less than a third of freeway users tagged up at this stage, and slowing, the system is headed for failure, as it has in many parts of the world under even more favourable conditions.
"Clearly, SANRAL's multi-million rand marketing scheme has failed to inspire public confidence in their systems, which, compounded by security breaches, offensive remarks by their spokesperson, misleading statements, chaotic billing and erroneous data have done extreme harm to the legitimacy of the system."
OUTA also called on Zuma to revoke the e-tolling policy in his State of the Nation Address (SONA), which takes place today, saying the policy may contribute to the difficulties faced by the president in the run up to the general election scheduled for May.
"President Zuma faces the most difficult year in his entire political career and he doesn't need the e-tolling albatross also hanging around his neck. OUTA calls on the president to display some civil courage in his State of the Nation speech on Thursday, by calling off the ill-conceived e-tolling system," OUTA said.
"Admitting mistakes doesn't come naturally to politicians and if President Zuma has aspirations to strong statesmanship, that is what he should do."
OUTA has opposed e-tolling since the outset of the initiative, and has also previously called on government to scrap the policy.
HumanIPO reported in December OUTA accused SANRAL of fabricating data on how many road users had signed up for e-tags, prompting repeated denials of the allegations by SANRAL.
Image courtesy of Shutterstock.