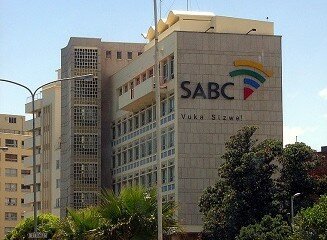 CC image courtesy of Zaian.
The South African Broadcasting Corporation has announced the appointments of a new acting chief executive officer (CEO) and acting chief financial officer (CFO), following the resignation of Lulama Mokhobo and dismissal of Gugu Duda.
Mokhobo, former group CEO, will be succeeded by Tian Olivier, while Duda, the now disgraced CFO, will be replaced by James Aguma.
HumanIPO reported last month Mokhobo had stepped due to "personal and confidential" reasons during investigations by the public protector into alleged acts of misadministration and abuse of power.
Chairperson of the broadcasters board Zandile Ellen Tshabalala last month signed a labour dispute affidavit against Dudu after the public protector found he had been irregularly appointed.
"Mr Olivier and Mr Aguma's appointments are based on their extensive knowledge and a proven track record as senior managers currently at the SABC. The SABC Board is confident that these appointments will provide the required leadership to turn around the SABC while maintaining public broadcasting mandate," the SABC said in a statement.
"The SABC will expedite the process of filling the vacancies of the GCEO and the CFO and other critical and senior positions within the organization. It is imperative that at this stage we provide support to the two acting executives who have just been appointed," said Tshabalala.
The SABC has been subjected to criticism recently after being seen as partial the South African ruling party, the African National Congress (ANC).
HumanIPO reported today Marian Shinn, shadow minister of communications at opposition party the Democratic Alliance had called for the resignation of Tshabalala following a speech she made yesterday urging young people in South Africa to vote for the ANC.