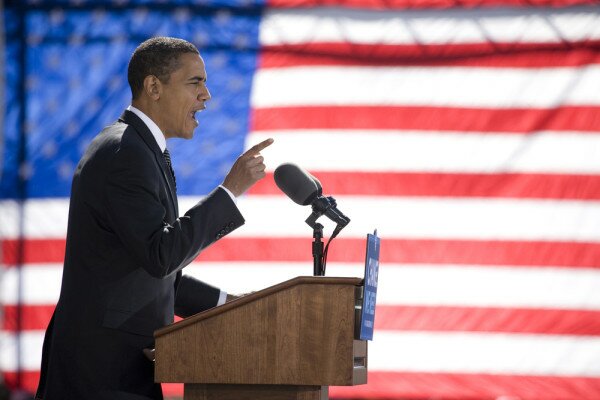 Image courtesy of spirit of america / Shutterstock.com
United States (US) president Barack Obama plans to ask congress to end the National Security Agency's (NSA) telephone surveillance programme while allowing the government to access metadata when it is needed, according to Reuters.
Reuters reports if Congress approves the move the NSA would not be able to collect metadata mined from phone calls without permission from the Foreign Intelligence Surveillance Court.
Last year NSA contractor Edward Snowden, who was employed by consultancy firm Booze Allen Hamilton, was forced to flee the US after releasing documents outlining America's global surveillance programmes.
Snowden's revelations include details on high profile surveillance programs targeting American citizens and individuals around the world.
HumanIPO reported last year the XKEYSCORE programme allows the US to access without authorisation, enormous databases containing emails, online chats and browsing histories, while PRISM allowed the intelligence agency to snoop on citizen's online activities.
The American government was caught out again this month after documents were released documenting the NSA's infiltration of Chinese-based technology giant Huawei's servers.
"If the actions in the report are true, Huawei condemns such activities that invaded and infiltrated into our internal corporate network and monitored our communications," Huawei's global cyber security officer, John Suffolk, told Reuters.
Last month Snowden appeared in a Google Hangout at the annual South by South West (SXSW) conference in Texas, saying that NSA reforms had vindicated his actions.
American technology companies also appealed to the US government to be more transparent, with Google, Facebook Twitter, AOL, Microsoft, LinkedIn and Yahoo forming a lobby group to curb the actions of the government.
Earlier this month, Facebook founder Mark Zuckerberg called Obama to express his frustration at "the damage the government is doing" with its surveillance programmes."
Image courtesy of Shutterstock.