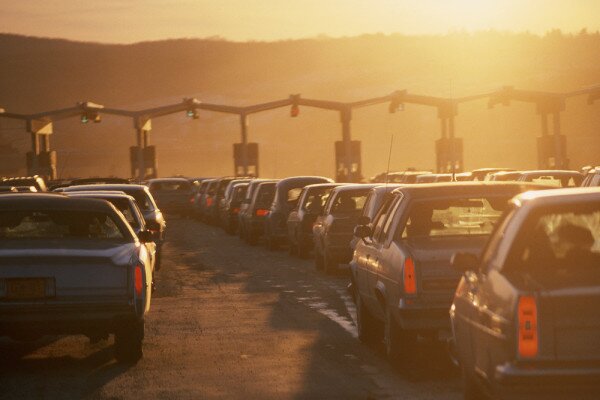 South Africa's deputy president Kgalema Motlanthe today inaugurated the e-tolling central operations centre (COC) of the South African National Roads Agency Limited (SANRAL), to be the "nerve centre" for monitoring of the toll roads in Gauteng province.
HumanIPO has reported extensively on the controversial e-tolling system launched on Gauteng motorways in December last year, with the policy having been plagued by legal challenges, civil opposition and non-payment since billing began, as well as numerous mishaps with implementation.
The COC unveiled today will monitor camera feeds from the high-definition cameras positioned along the Gauteng toll roads, with SANRAL saying the system enhances road safety, and keeps "South Africa's economic hub moving".
"The operational commencement of a system that has an immediate impact on approximately 2.5 million monthly users will unfortunately not happen without initial teething problems," said Motlanthe at the unveiling of the centre, adding government is aware of the problems of implementation and is assured SANRAL is addressing them.
Motlanthe said the Gauteng Freeway Improvement Project (GFIP) – the project which e-tolling falls under – will alleviate road congestion, increase mobility for public transport users, and spur economic growth in the region.
"[GFIP] comprises different phases to upgrade and implement new freeway networks. We need infrastructure that promotes a healthy and prosperous society. Our economy is stable but unfortunately, the gap between rich and poor is widening," said Motlanthe.
"To meet this challenge, we have the responsibility of creating wealth in a way that is socially and environmentally sustainable.
"We need to bring people together to connect them to jobs and services, but such improvements should not come at the expense of more traffic and pollution, nor should the costs outweigh the benefits."
The vice president thanked those road users already registered for e-tags, and said they are contributing to a "nation-building move".
"These improved road services are clearly appreciated by the users who continue to pay in increasing numbers – both the registered and the unregistered users," said chief executive officer (CEO) of SANRAL, Nazir Alli.
"SANRAL is thankful for this loyal support and urges all users to pay up – and those who have used their democratic right to oppose e-tolling, to accept that it is now a reality as court after court has confirmed."
Image courtesy of Shutterstock.