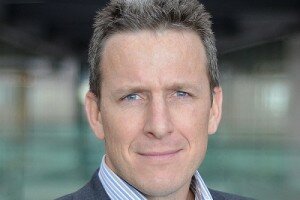 Rhys Phillip is the new chief commercial officer at IHS.
Telecommunications infrastructure provider IHS has appointed Rhys Phillip as its new chief commercial officer (CCO) as it looks to expand across Africa and Middle East.
Phillip, who has joined the Nigeria-based company from Ernst & Young, has experience of advising companies in the tower business across Africa since 2007.
He has worked on deals in African countries including Cameroon, Nigeria and Ghana.
Issam Darwich, chief executive officer (CEO) at IHS, said: "Rhys has been one of the most impressive experts on African infrastructure in the market for years."
Phillip said: "The focus on providing cutting edge technology solar energy innovations in addition to terrific growth over the last 18 months makes me very proud to join Issam's team and I am thrilled to be part of IHS' continued growth story."
IHS owns and manages more than 9,000 mobile network tower sites across Africa and has recently signed deals with MTN and Orange France Telecom concerning their infrastructure in Cameroon and the Ivory Coast.