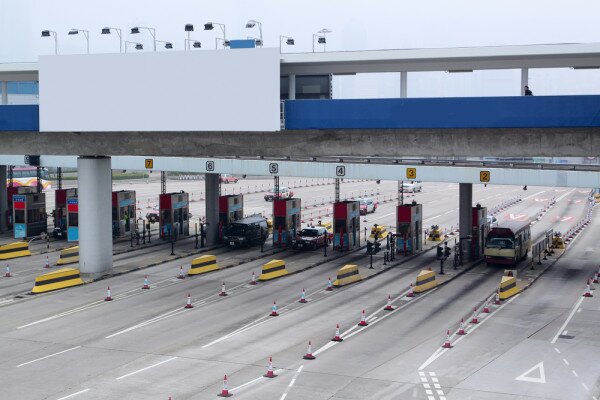 The Opposition to Urban Tolling Alliance (OUTA) has expressed its surprise at South African President Jacob Zuma's decision to pass the controversial e-tolling bill into law, saying it was unwise as the Supreme Court of Appeal has yet to make its ruling on the matter.
HumanIPO reported earlier today Zuma had signed the bill on the same day OUTA's court appeal against e-tolling was heard.
OUTA said it was surprised at Zuma's decision, considering recent reports he would take some time to consider the bill. HumanIPO reported earlier this month South Africa's Freedom Front Plus (FFP) has claimed a "huge victory" for road users in Gauteng as Zuma had yet to sign.
The anti-tolling group said it awaited the outcome of the Supreme Court's ruling on the appeal, but expressed concern the South African Roads Agency Limited (SANRAL) may now proceed to launch e-tolling regardless due to the company's strained finances.
SANRAL has been downgraded by credit ratings agency Moody's, though spokesperson Vusi Mona is adamant the company will avoid a further ratings cut and retains government support.
OUTA said: "With SANRAL's current dire financial situation and their claim of readiness, one must assume that SANRAL will start to toll within two weeks – a claim they have made on a number of occasions in the past.
"They would be wise to await the outcome of the Supreme Court's ruling on OUTA's appeal in the next few weeks, but even if that rules in their favour, SANRAL's biggest hurdle has yet to come, that being the public's buy-in and acceptance of its cumbersome and irrational plan."
OUTA said "the ticking of regulatory boxes" would not "determine the governability of matters of this nature and magnitude".
"The success of a policy depends on the support and buy-in of society not on the abstract reasoning of transport economists," the group said. "There are numerous examples where tolling has failed in other parts of the world, due to its rejection and lack of support by the road users.
"Government would be wise to reconsider the merits of this unworkable and unpopular scheme. We have an election looming. Let the people decide."
SANRAL's chief executive officer Nazir Alli, however, said he welcomed the signing of the bill and called upon road users to get their e-tags as soon as possible to avoid the last minute rush.
"We at SANRAL have never doubted the commitment of the President to the policies of the government he leads. The Transport Minister is on record as saying that she was engaging the President's office to expedite this matter. What has happened is a confirmation of that commitment from both the Presidency and the Minister's office. We wish to encourage road users to get their e-tags and register now that e-tolling will become a reality," said Alli.
Image courtesy of Shutterstock.