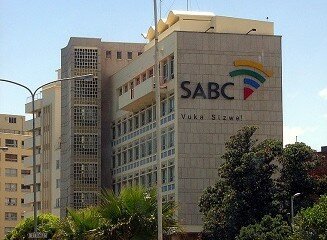 CC image courtesy of Zaian.
Marian Shinn, shadow communications minister for the opposition Democratic Alliance (DA), has welcomes the progress of South Africa's communications minister Yunus Carrim in resolving the long-running legal issue over the appointment of a permanent chief operating officer (COO) at the South African Broadcasting Corporation (SABC).
Shinn went to urge Carrim to ensure only "appropriately qualified and experienced candidates" are shortlisted for the position, in which Hlaudi Motsoeneng is currently acting.
HumanIPO reported earlier today Carrim has seen the public protector's provisional report into alleged maladministration at the SABC, though he will not comment as yet.
The City Press newspaper reported over the weekend the provisional report highlights abuse of power and maladministration by senior figures within the SABC board members, and makes recommendations with regard to the controversial Motsoeneng.
"The job of managing the SABC, a multi-billion rand corporation, requires exceptional managerial qualifications, skills and experience, something which has been sorely lacking from the current acting COO, Hlaudi Motsoeneng," said Shinn.
"Motsoeneng, who does not have a matric qualification, has no relevant degree, diploma or appropriate qualification required for the post, has run the SABC as his private fiefdom. He drove the collapse of the previous board, through his political connections, because it dared resolve to remove him from the acting COO post in February this year."
Motsoeneng was in February "released of his duties" and replaced by Mike Siluma, with the Communication Workers Union (CWU) saying he was illegally removed from his post. He was subsequently reinstated, and has since called for 70 per cent of news broadcast in the corporation's bulletins to be positive, drawing much criticism.
Shinn said the DA will ask Carrim to stress to the public broadcaster's board must exercise its duties with utmost care when it selects candidates for him to choose from.
"The pending advertisement for the post must state the importance of candidates having appropriate qualifications as well as a verifiable track record of good corporate governance," she said. "The advertisement must not be written to suit the current acting incumbent, the legality of whose tenure is in doubt."
She said the fact the SABC had been without a permanent COO since 2006 had been a "major cause" of uncertainty at the state broadcaster.
Shinn in August expressed concern the ruling African National Congress (ANC) was trying to position more party loyalists within the new SABC board, saying the next month that the board was selected on the basis of party loyalties rather than abilities.
A report in the Sunday Times in the same month accused the ANC of using party interns to make nominations to the board of the SABC.