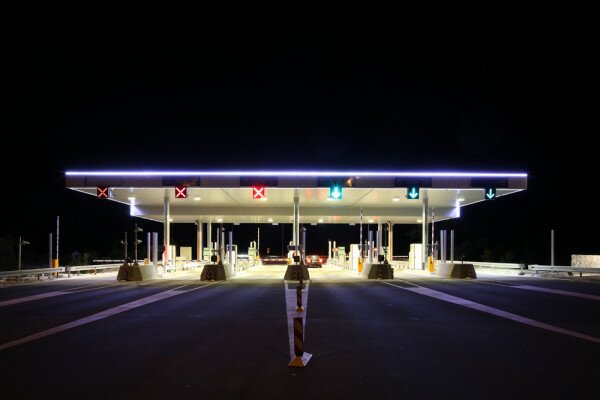 South Africa's ruling African National Congress (ANC) has called upon motorists in Gauteng to register for their e-tags in order to obtain discounted rates, and asked South Africans to refrain from lawlessness.
HumanIPO reported earlier today the controversial e-tolling of Gauteng's highways began after midnight today after a court action against it was dismissed yesterday.
In a statement, ANC spokesman Jackson Mthembu called upon more motorists to register for their e-tags.
"The African National Congress calls upon motorists in their numbers to register for their e-toll accounts so as to take advantage of the benefits of being registered including discounted rates for frequent users," he said.
"The ANC further calls for restraint from all members of society against mobilising for lawlessness as it relates to the e-tolls."
He said "extensive consultations" had taken place around the funding model of the Gauteng Freeway Improvement Plan, and that e-tolling was "a significant contributor to the unlocking of greater economic potential of the country and the region".
"Since they were completed at the start of this decade, these roads have been used and enjoyed by motorists with significant benefits to the province and its people; boosting economic growth, social development and creating a myriad of economic opportunities," Mthembu said.
"The African National Congress is grateful to the almost one million South Africans who have already bought their e-tags and committed themselves to work with government to even further improve our world-class and sophisticated infrastructure."
He went on to say the ANC was aware of the "dissatisfaction" of many road users with e-tolls, but said tolling was a globally accepted funding model and that e-tolling had passed the "thorough and rigorous tests of justice and constitutionality".
Opponents such as the FFP, the Democratic Alliance (DA), the Congress of South African Trade Unions (COSATU), the Opposition to Urban Tolling Alliance (OUTA), the QuadPara Association of South Africa (QASA) and civil rights organisation AfriForum have all promised to continue the fight against the controversial policy.
Meanwhile, DA premier candidate for Gauteng Mmusi Maimane said today at the launch of the DA's anti-e-tolls sky banner at Rand Airport that a vote for his party was a vote against e-tolls.
"While SANRAL and government pushed the start button on tolling today, I want to tell Gauteng and the rest of South Africa that the best way to fight e-tolls is to vote against the party that introduced it," Maimane said. "You cannot be against e-tolls today and vote ANC tomorrow.
"The only party that has a chance of stopping e-tolls in government is the DA. And it is a fight we will take up if we are elected to govern Gauteng next year."
Image courtesy of Shutterstock.