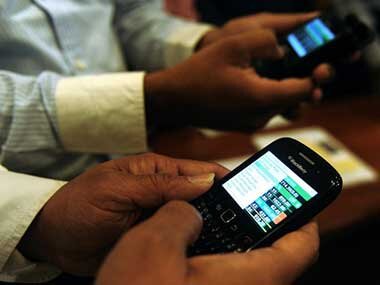 CC image coutersy of 757Live on Flickr.
Some of Africa's LTE networks currently operated by new players will eventually be acquired by the bigger mobile operators as the technology takes hold on the continent, Daniel Jaeger, Alcatel-Lucent's vice president for Africa, believes.
Speaking to HumanIPO after the launch in Cape Town of the first Alliance For Affordable Internet (A4AI) report on internet costs in developing and emerging countries, Jaeger said his company had joined the alliance because it believes research of this nature can be beneficial to formulating policy and collaboration between companies usually in competition with one another.
"We believe there is research that needs to be done and it needs that joint approach," he said.
The alliance includes the likes of Google, Microsoft, Facebook and Yahoo! as well as non-profit and public organisations such as Research ICT Africa and the Commonwealth Telecommunications Organisations.
Alcatel-Lucent has launched a series of partnerships to launch LTE networks in Africa during the past year with the likes of Smile Communications in Uganda, Surfline in Ghana and YooMee in Cameroon.
All three however are niche players – although Smile now operate in multiple countries – and Jaeger believes there will come a time when they approached by the bigger operators looking to add their LTE networks to their offerings.
"I think there will be attempts to by the bigger, more established players such as MTN, Airtel, Vodafone to acquire those companies which have got the spectrum and are operating LTE networks and it might happen, but it depends on whether the regulator allows it," he told HumanIPO.
In some countries, such as Ghana and Cameroon, the regulator has made a conscious choice to award the spectrum best suited to LTE to new players in a bid to increase competition, so it is possible a competition commission could step in to prevent any acquisitions including the handover of spectrum.
Jaeger highlighted the case of Neotel in South Africa, which is currently the subject of an acquisition bid from Vodacom and holds a substantial amount of in-demand high frequency spectrum.
The Independent Communications Authority of South Africa (ICASA) had previously allocated that spectrum to Neotel to compete with the likes of Vodacom and MTN in the mobile data market and so could take issue with Vodacom getting hold of it through an acquisition.
Jaeger also took issue with rival Huawei's claim it had 44 LTE networks in Africa ready to go live at the switch of a button in Africa.
He said while Alcatel-Lucent has 10 such networks either live or commercially-ready, he is unsure the Chinese network manufacturing and solutions specialist shares the same criteria.
"It is a normal marketing game, but I do not think it is a very relevant thing," Jaeger said. "Some of the operators they are working with might not have the licences ready to fire up the network or Huawei might need more payment from the operator to switch the LTE network on."
Regarding Alcatel-Lucent's current African partners, he said: "I am happy about the ones we have because the operator makes a conscience decision to say 'Yes I believe in the technology and the reason for doing it'."