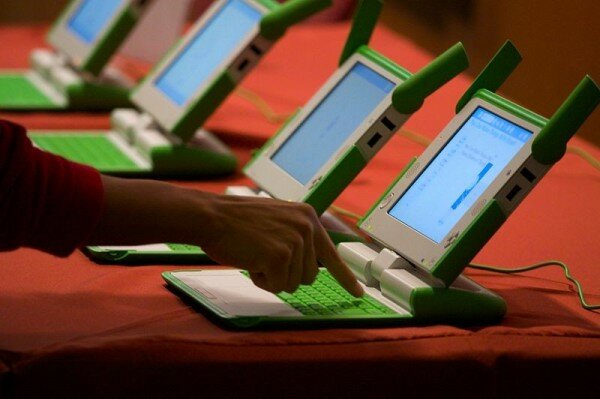 CC image coutersy of Marcin Wichary
Kenya's flagship one laptop per child programme will commence in the next three months as government officials from the Ministry of Education are set to travel abroad to assess shortlisted firms for the procurement of the 1.3 million laptops.
HumanIPO reported last month the government had shortlisted three firms, with China's Haier Electricals Appliances Corporation quoting the highest at KSh24 billion (US$278 million), Hewlett Packard (HP) quoting KSh23 billion (US$266 million) and Indian device manufacturer Olive Telecommunications quoting KSh22 billion (US$254 million).
Speaking during the official release of the 2013 Kenya Certificate of Primary Education (KCPE) results, Jacob Kaimenyi, cabinet secretary at the Ministry of Education, said the rollout is still scheduled for the end of the first quarter of 2014.
"The current bid was advertised on October 30, 2013, with bids being closed on November 21, 2013. So far, we have been able to identify the best offers, and what is remaining is due diligence in making site visits to the companies that have been pre-qualified to establish their capacity before the final tender is awarded," he said.
The ministry said they will complete the visits within the first month of 2014.
"We will visit the companies in the next few days as part of the due diligence before we award the tender," said principal secretary Belio Kipsang.
He also said the ministry will also visit companies that placed bids for the tender even if they were not shortlisted.
In October last year the government decided to cancel the tender for the procurement of laptops following what it called "astronomical" figures quoted by various bidders.
HP Commercial was the lowest bidder then, quoting KSh32 billion (US$368 million), with a unit price of KSh23,000 (US$264), almost double what the government had budgeted for, while Chinese company Huawei PTE Ltd was the highest bidder, quoting KSh60.5 billion (US$696 million).
The government has been conducting final facelifts to earmarked schools, installing electricity to schools in remote areas, with a further 4,500 schools expected to be connected this year.
Kaimenyi said the project will take a phased whole-school access approach from the second and subsequent years of implementation, where all class one students will access the laptops on a 1:1 ratio.
HumanIPO reported last month the Kenyan government is planning to have the assembly of the devices for the second round of the laptop programme done locally in a bid to boost the uptake of local technology.
The laptop programme will be initiated in four phases over four years and has been allocated an annual budget KSh17.4 billion (US$201 million), with remaining funds being used in the development of digital content in order to improve the curriculum.
The Kenyan government has so far trained 150,000 primary school teachers to oversee e-learning in public schools, with another batch of 300,000 teachers lined up to undergo the same programme.