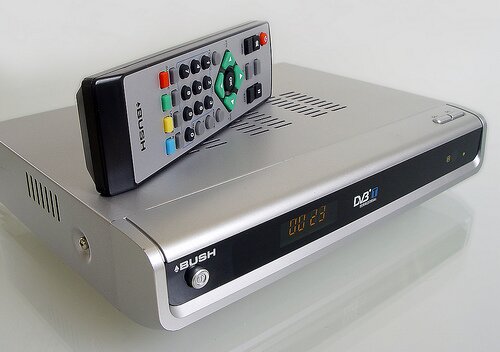 CC image courtesy of Mr F.M, on Flickr.
Seventy-one per cent of Kenyans have yet to purchase the set-top boxes necessary for digital migration, according to a survey by Ipsos Synovate, though awareness of the process is high.
The survey showed countrywide 79 per cent of Kenyans are aware of the approaching digital migration, though 71 per cent do not own a set-top box, while in the capital Nairobi 99 per cent of television owners are aware of the migration, but only 32 per cent have purchased a set-top box or have digital television services.
Margaret Ireri, managing director of Ipsos Synovate, said awareness of the process was extremely high but the main issue has been compliance.
"There has been a lot of communication in the media but the main communication has been the issue of compliance. It is important to get a digital box so that you comply and you are able to receive the TV signal," she said.
"In the short term TV viewership could actually decline because if the migration happens – and we've seen in Nairobi only about 32 per cent have a set-top box – TV viewership will actually decline."
According to Ipsos, 59 percent of television owners in Nairobi believe the country is not ready to fully implement migration to the digital platform.
The findings concur with a Consumers Federation of Kenya (COFEK) survey released last year, which was conducted across 1,000 Kenyans and showed 64 per cent of respondents said digital migration should be pushed until June 2014, while 27 per cent said they were happy with the current date.
The migration from analogue to digital broadcasting in Kenya is currently on hold until Friday, March 14, when the Court of Appeal will give its judgement on a challenge to the planned migration by three media houses.
HumanIPO reported on December 23 the High Court had given the go ahead for digital migration to proceed, prompting major television stations to cease broadcasting, but the Standard Group, Nation Media Group and Royal Media Services subsequently went to the Court of Appeal to challenge the decision.