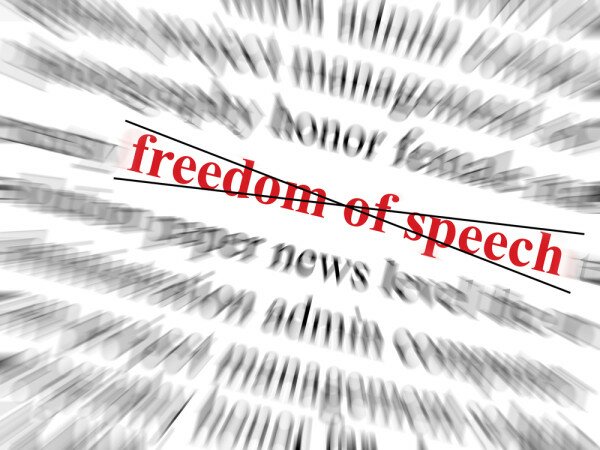 South African Broadcasting Corporation (SABC) acting chief operating officer (COO) Hlaudi Motsoeneng's comments that journalists should have to be granted licences in order to practice are both hypocritical and a threat to democracy in South Africa, and have rightly been condemned.
HumanIPO reported Motsoenengtold the annual Radio Days conference in Johannesburg yesterday South African journalists only report on corruption because the country is governed by Black people, and reporters needed to be licensed in order to make reporting more objective.
The proposals were condemned by the South African National Editors' Forum (SANEF), which said only dictatorships and authoritarian countries forced journalists to obtain licences in order to control the media, while opposition party the Democratic Alliance (DA) also expressed its concern, saying the comments were the "senseless ramblings of a man hell-bent on presenting Jacob Zuma's [African National Congress] in a positive light amidst the litany of corruption scandals that dog his Presidency".
Quite right too. Motsoeneng certainly has form in terms of attempting to manipulate the news agenda, with HumanIPO reporting in August last year he wanted the SABC to focus on positive news about the country. Subjecting journalists to presumably punitive licence renewal terms would damage objective reporting in South Africa in much the same way as demanding news organisations make 70 per cent of their news "good" would.
Aside from being rightly construed as an attack on the independence of the media, Motsoeneng's comments are also heavily hypocritical. Should the position of COO at the SABC be subject to licence applications and renewals, he would surely not be in the job.
Among a number of findings in public protector Thuli Madonsela's February report on the SABC was that Motsoeneng's appointment was irregular and based on lies by him about his qualifications. Last month traditional Venda chiefs in Thohoyandou, Limpopo reportedly gave him a wife as a gift, which he reportedly accepted. Try explaining that to a licence renewal board.
Luckily for Motsoeneng, his "licence" to act with impunity in one of the top jobs in broadcasting appears to be open-ended. This week communications minister Faith Muthambi said no progress had been made in replacing Motsoeneng in spite of the public protector's report, and it seems the ANC's intention is to keep him in his post for as long as possible. Which could spell bad news for journalistic freedom in South Africa.
Image courtesy of Shutterstock