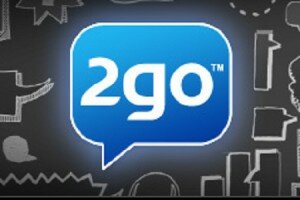 South African startups find it tough to obtain outside investment, according to 2go's product strategist and business developer Peter Lockhart, who says the social network is proud of scaling without outside investment.
Lockhart was speaking at the Scale Conference, in Cape Town, yesterday, and said as a startup 2go received no initial funding.
He said a lack of venture capital was one of the elements holding back startups in South Africa and explained how they scaled 2go to the position where it now has 10 million users across Africa.
"The important thing is we're a successful start-up with no investment. This is something we're particularly proud of," said Lockhart, adding: "This, of course, has forced us to make some really smart decisions when it comes to the scaling."
Lockhart said scaling to 2go means servicing growing user demand.
"The service that a user gets in a quiet period should match that, which you receive under extreme loads. It's about servicing that demands, we don't want a slow response at peak."
One of the solutions Lockhart recommends is identifying and removing bottlenecks, essentially increasing efficiency. Another solution involves "expanding service capacity to cater for growing demand".
Furthermore, Lockhart said it is important to scale at exactly the right time.
"Scaling too early" results in development being slow because "you're concentrating on too many things, you're buying additional servers that you don't need, you're deploying services, which requires increasing administration.
"For that reason, don't scale too early," he said.
"The other side to that is scaling too late. The critical thing, especially for a startup with limited resources, where you can't just increase your capacity indefinitely, is to do this at the right time.
"Take note of things that are going wrong, measure your network - have parameters and measurements that you can see exactly the performance of things and be able to anticipate and scale out the provisional services in accordance with the demand.
"Any effort expended that does not improve value to your customers is wasteful."
Furthermore, Lockhart said it is important to hire the right people. "If you keep hiring smarter people, they'll have better ideas than you. The only way to be scaling a business up is to be employing people who can solve a problem quicker than you can.
"Do the difficult things. It sounds obvious, but easy things are done easily and everyone is doing easy things. In everything you do, ask yourself: Is what I'm doing at the moment going to have a large effect on the service that you provide?"